V141: Savvy Style Advice - Lauren, Real Bride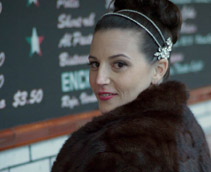 LAUREN Don't lose sight of the fact that your wedding is an important and emotional experience for people besides you and your soon-to-be spouse, especially parents and close relatives. The more you can say "yes" to requests from these important people, the more fun you'll have planning your wedding and the better your relationship with your new expanded family will be post-wedding. Giving in almost never impacts your vision of the day, but an angry or disappointed mother-in-law definitely does!
What It's Like to Be a Ceci New York Bride: Ceci New York was hands down the best vendor I worked with while planning my wedding. Not only is the end product exquisite and unique, but the design process was a joy. Having clear deadlines and easy lines of communication – not to mention a stellar project manager like Naomi Marcus – was all too rare in my experience. As a very busy attorney, I really appreciated it!