V141: Expert Style Tips - Capturing Memories with Paper Silhouettes by Silhouette Artist Patti Rishforth of Heart Paper Scissors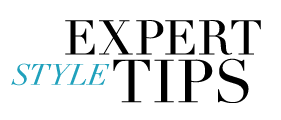 It is always a treat for me to introduce CeciStyle readers to talented artists whose products are readily available, interesting and relevant, and today is no exception.
I first met Patti Rishforth of Heart Paper Scissors at a corporate cocktail event where she was busily creating custom silhouettes of party guests – each one in a matter of minutes! Live entertainment at any event always adds a certain element of energy, and in this case it's even better because guests get to take home a favor from the party.
But Patti can also create silhouettes of families – as she did here for my little family tree – and I couldn't help but think what a lovely memento this would be to hang in your home. The best part is how easy it is. All I had to do was snap a profile picture on my iPhone and email it over; the silhouettes are done at rapid speed and ready to mail out. Check out her website for more ideas and to see just how talented Patti is. In my humble opinion she is truly a cut above the rest!