V139: Expert Style Tips - Inspired Gourmet Gifts from Chelsea Market Baskets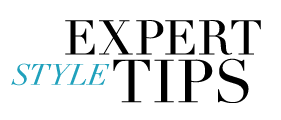 I am always in search of great hostess gifts that are thoughtful, carefully curated and - sometimes most importantly - can be ordered at a moment's notice. So this week I just had to introduce you to David Porat, the owner and curator of Chelsea Market Baskets. David has created the gift-giver's dream in his vast array of specialty baskets available for (same day!) pickup in New York's Chelsea Market or delivery anywhere in the U.S.
The best part is that his baskets are always a mix of eclectic, tasteful and well-curated items, so you don't have to worry about them being kitschy. As you'll see below, these are not your run-of-the-mill Easter baskets. With an assortment of fine chocolates imported from Italy, Germany and England, showing up with a Chelsea Market Basket in hand is sure to impress any host. You can thank me later!