V139: Expert Style Tips - Easter Sweets Styling Tips from Amy Atlas of Amy Atlas Events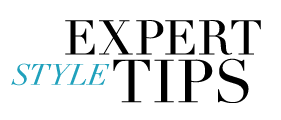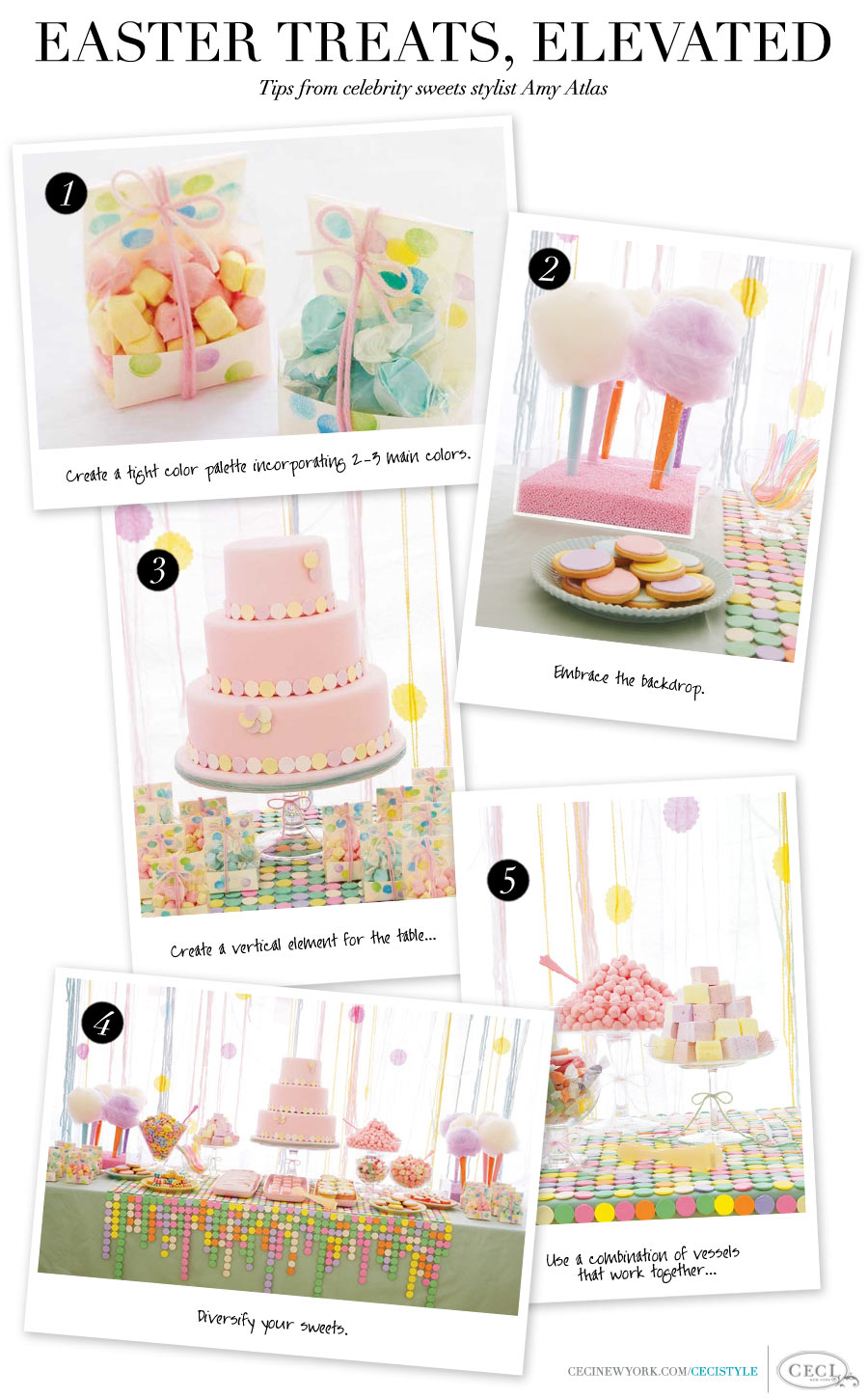 Easter Sweets Styling Tips from Amy Atlas of Amy Atlas Events
Color palette: Create a tight color palette incorporating 2-3 colors max. This will help make the table pop.

Embrace the backdrop: Cover the wall behind the table to help advance the color scheme. If your wall is painted or has wallpaper, draw inspiration from that.

Vertical elements: Create a vertical element for the table. It could be flowers, a big cake, candlesticks, you name it! Height and dimension help to give the table a strong focal point.

Diversify your sweets: Incorporate desserts and candy on the table mixing sweet elements. I like to include eight options on the table, but that always depends on what else you are serving and how large the table is.

Coordinate containers: Use a combination of vessels that work together (some could be flat, some footed, there could be bowls, etc.) but make sure all of the vessels have the same design sensibility so that the table has a nice flow.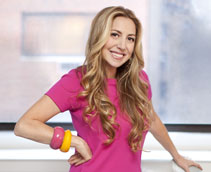 AMY ATLAS, AMY ATLAS EVENTS Amy Atlas, also known as "The Sweets Stylist," is a coveted entertaining authority, baking and crafting stylist, and award-winning blogger. Internationally recognized for creating the stylized dessert bar trend, Amy is known for bringing a fashionable flair to the dessert table. Amy's first book, Sweet Designs: Bake It, Craft It, Style It, is a must-have, approachable guide on how to create the ultimate at-home presentation with desserts.