V137: Expert Style Tips - Spring Cuisine from Rosemary Howe, Barraud Caterers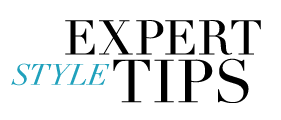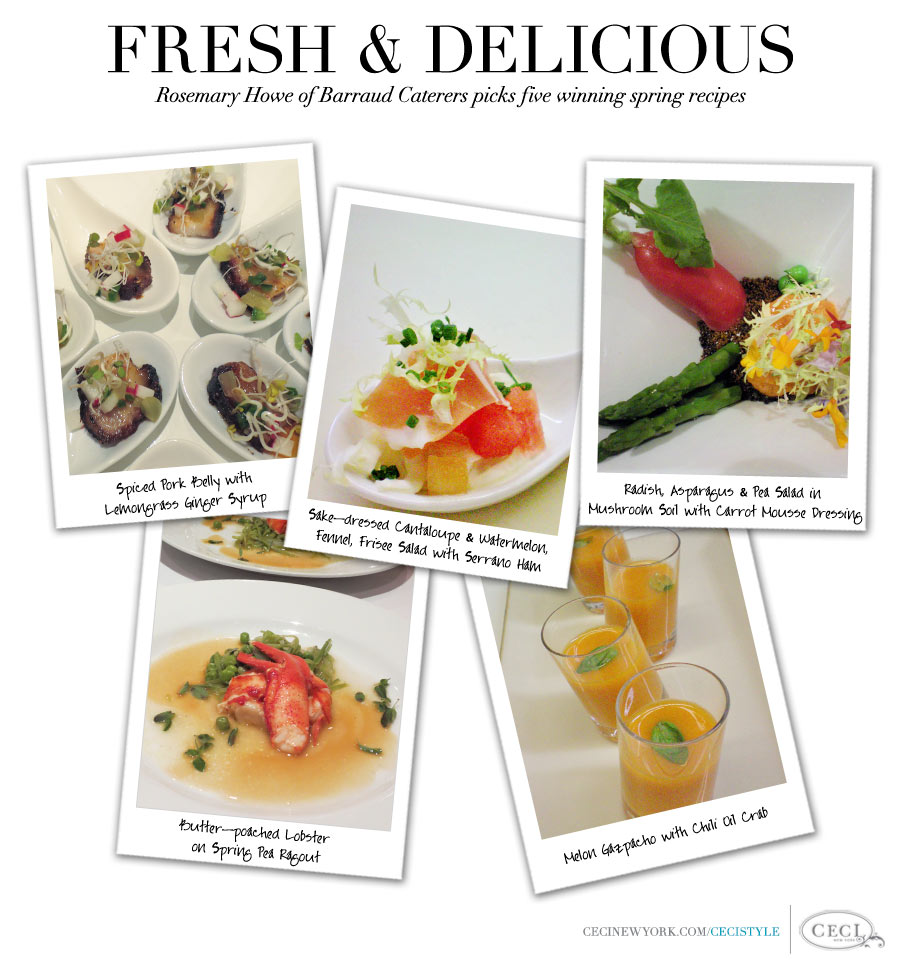 Spring Cuisine from Rosemary Howe, Barraud Caterers
Here are some of the new food trends peeping around the corner, ready to leap out of the wings for spring weddings. Leaving the dense flavours and heavy sauces of winter behind, these feature light textures, flimsy, wispy sauces and delicate, delicious proteins, vegetables and fruit. Perfect to welcome the new season with style and sophistication.
Spiced Pork Belly with Lemongrass Ginger Syrup: Those in the know understand that the most succulent part of the piggie is the belly. Marinate it with spices to penetrate and add flavor, then sear to make the outer layer of fat sweet and brown and serve with an Asian-inspired lemongrass-ginger syrup. SO delicious!

Sake-dressed Cantaloupe & Watermelon, Fennel, Frisee Salad with Serrano Ham: Rarer, sweeter and more delicate in taste and texture than prosciutto, Serrano is cured ham from Spain. Serve it with melon, dressed lightly with sake, thinly sliced fennel and frilly frisee as a delicate, sophisticated spring salad. Try the recipe here!

Radish, Asparagus & Pea Salad in Mushroom Soil with Carrot Mousse Dressing: No wilted greens besmirched with heavy dressing and calling it "salad"! This is a true garden salad. Various vegetables are trimmed and buried in mushroom "soil" with a carrot-orange dressing formed into a mousse. Very chic, very new, very spring – right before your eyes!

Butter-poached Lobster on Spring Pea Ragout: Lobster is the height of luxury for a wedding celebration, but it's so often done to rubbery death, doused in not very good butter and served with fries! But here is a far lighter, more flavourful rendering. We make a citrus and wine-infused butter that poaches the lobster gently. It's served on a cushion of a light ragout of English spring peas, onions, a touch of garlic, snow peas sprinkled with marjoram, one of the most floral and feminine of herbs.

Melon Gazpacho with Chili Oil Crab: A gazpacho is an uncooked, pureed vegetable soup, traditionally tomatoes and cucumbers, but here's a delightful version made with melons, juiced and whizzed and emulsified in a blender with extra virgin olive oil. It's sweet and luscious on the lips and the extra surprise is chili and garlic-infused oil dressed Alaskan king crab, which is the last taste gift at the end of the glass!
ROSEMARY HOWE, BARRAUD CATERERS Rosemary Howe, chef/owner of Barraud Caterers Limited, a full service catering company based in New York City, has been a professional chef since 1978, founding her catering company in 1980. Howe has appeared as a guest on chef and TV personality Sara Moulton's show "Cooking Live" on the Food Network. Zagat recommends Barraud Caterers for those "who appreciate quality," offering "sophisticated custom-tailored menus," "beautiful presentation, excellent service adding to a fine experience."
"What I love about Ro is not only her happy, friendly energy and enviable British accent, but her enthusiastic passion for the art of cooking. With a love for presentation and attention to detail, Ro is at the top of my list. Her work is so impeccable that every morsel on your plate is there for a reason: to delight your senses down to the very last bite. Anything she makes will have you craving more." - CECI JOHNSON