V137: Expert Style Tips - Ideas to Take Weddings to the Next Level by Bryan Rafanelli of Rafanelli Events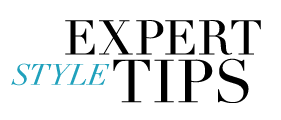 Ideas to Take Weddings to the Next Level by Bryan Rafanelli of Rafanelli Events
Imagine art installations: Wedding installations are moving from small, sweet vignettes to site-specific art installations that pack a punch visually and experientially. Think big with a mass of butterflies hanging above the dance floor, a traditional French garden built in an urban loft, or an escort card wall installed as a gallery filled with personal objects of the betrothed.

Create a kid section: Special events are more often multi-generational, and increasingly children are guests at weddings. This spring we're thinking about creating that special moment so that all guests are entertained. Create custom coloring books based on the party theme or hire an ice cream truck as a late night surprise! Designate a multisensory kids-only section with games, candy bars (nut-free!), bean bags and a movie theater…and most importantly, babysitters!

Use entertainment as design: We treat every event like a night at the theater! This wedding season we're focusing on the surprise moments as provided by specialty entertainment. This is an exciting and interactive way to delight guests at any reception. One of our favorite collaborators is Élan Entertainment – they help us customize performances for our unique events and weddings.

Re-interpret architecture: We are so inspired by traditional treillage for this spring! The French style of treillage found typically in gardens makes a huge impact when installed in a tent for a wedding. Deconstructing the treillage by applying the pattern to drapery creates a depth of texture – another innovative way to elevate this architectural look.

Toy with technology: There are so many fun interactive applications, devices and programs to take an event to the next level. This spring our eye is on enhancing the guest interaction and experience. Custom scavenger hunts for smartphones make a great urban wedding adventure for out-of-town guests. Stop motion photo booths are a fun way to capture silly moments. The series of photos gets turned into a short movie you can post to Twitter!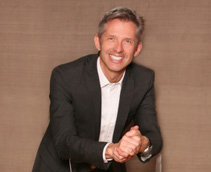 BRYAN RAFANELLI, RAFANELLI EVENTS Collaborating with some of the country's most notable names, Rafanelli Events is a full-service event design, planning and production company with more than 100 events executed annually in venues around the world. Created by Bryan Rafanelli, the award-winning company uses a combination of creativity, service, design and production to create event concepts and designs that truly represent each client's unique goals and objectives. Rafanelli Events' success is built on listening to, respecting, understanding and complementing some of the world's most successful people, companies and brands.
"Teaming up with creative minds is one of my favorite things. And when those minds are also genuine, professional and fun to work with, it's just icing on the cake. Bryan Rafanelli and his team are just that – top-notch innovators, creating some of the world's most notable parties" - CECI JOHNSON