V137: Expert Style Tips - Dazzling Floral Displays for Spring by Karen Tran of Karen Tran Florals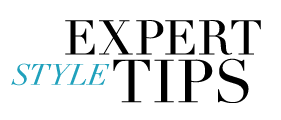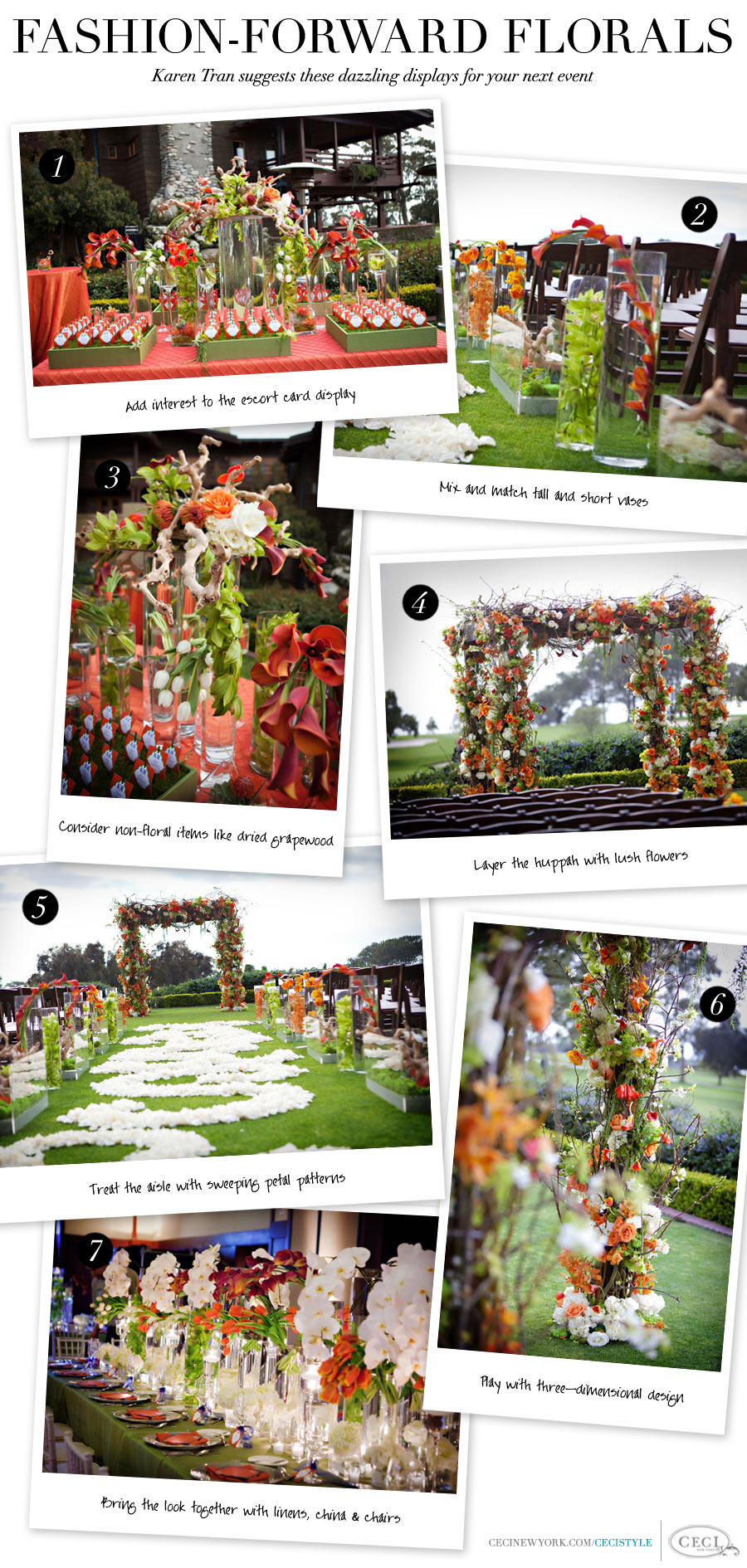 Dazzling Floral Displays for Spring by Karen Tran of Karen Tran Florals
Escort card table: Don't overlook adding extra interest to the escort card display. We used driftwood and organic elements such as succulents and moss.

Mix and match vases: I love lining the aisle with an assortment of arrangements in different sizes and vessels to add visual interest.

Think outside flowers: I used dried grapewood along with Dutch calla lilies, tulips and orchids here to take everything up a design notch.

Get lush with the huppah: Drape the traditional wedding canopy in layers of flowers for a lush and luxurious effect.

Give the aisle a royal treatment: Dress up this focal point of the wedding with petals arranged in an organic, flowing pattern.

The new right-side up: Floral design doesn't have to be straight up and down. Using horizontal-reaching branching or wrapping flowers in a downward spiral lends a modern edge.

Color your tablescape: The entire look comes together with moss green table linens, bright orange napkins and crisp white Chiavari chairs.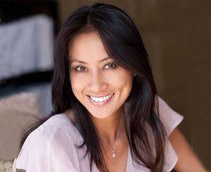 KAREN TRAN, KAREN TRAN FLORALS Karen Tran Florals and Events is all about the creation of exquisite floral arrangements to enhance every kind of occasion. With her company based in Southern California, she enjoys the year-round sunshine and being able to immerse herself in the natural outdoors that she loves. She has a true passion for her art form, and her clientele are fortunate to have her fantastic floral sculptures decorating their events. From weddings to dinner parties to corporate affairs, Karen Tran's designs add just the right touch of extravagant elegance and dazzling opulence wherever there is a desire for the beauty of extraordinary flowers. Karen Tran has built a reputation for excellence in the event and wedding planning and has been designing for over 20 years. Known as one of the country's leading wedding designers, Karen has set a high standard and is considered a trendsetter in her field.