V137: Expert Style Tips - Bridal Fashion Illustration How-To by Debi Griffin of Illustrative Moments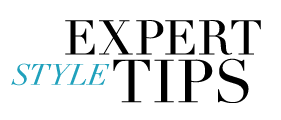 Calling all fashion lovers! I've got an amazing gift idea to share with you. Meet Debi Griffin of Illustrative Moments, the fashion-designer-turned-entrepreneur behind the gorgeous sketches you see below.
A former senior designer for Amsale, Debi now creates custom fashion sketches of brides, such as the one gracing our cover this week of me in my Oscar de la Renta wedding dress! It's a super easy process – just email her a few bridal portraits and she'll do the rest! Starting at only $175, these original works of art are refreshingly within reach.
Plus, Debi uses fashion proportions, which means your inner supermodel really gets to shine. In my case my short legs are for once miles long! And, she really picks up on the gorgeous details of the wedding dress and celebrates the beauty and sentiment that it entails.
I was so excited to find Debi and share this thoughtful, gorgeous gift idea for a bride-to-be or even someone who was married a few years back like me. She is based here in New York, but ships all over the country, and – by the way – is an absolute breeze to work with. For ordering information, please visit illustrativemoments.com.