V137: Ceci Inspirations - Happy Anniversary, Ceci & Alan!
HAPPY ANNIVERSARY, CECI & ALAN!
Come take a trip down memory lane with me this week as I celebrate my wedding anniversary! It's hard to believe that it's been four years since I walked down the aisle at Hotel El Convento, a beautiful Spanish Colonial-inspired venue in Old San Juan, Puerto Rico, and wed the man of my dreams, Alan. Our intimate, festive celebration was a perfect getaway for the wedding and also served as the inspiration behind my very first issue of CeciStyle (check it out here).
Since I'm in a sentimental frame of mind, I'm bringing you all things wedding this week. First up is a special find, Debi Griffin of Illustrative Moments. Debi is an extremely talented professional fashion illustrator who now offers her services directly to brides. This week she graciously drew an illustration of me in my Oscar de la Renta wedding gown. Like many brides, I still get butterflies when I think about my wedding dress, and what better way to capture that feeling than through this unique keepsake? What fun to see yourself translated into fashion model proportions! Surreal. Also, since I have gifting on my mind, I've included a useful anniversary gift guide for those of you who may be celebrating an anniversary sometime soon.
Continuing in the spirit of wedded bliss, I've asked a few of my A-list industry friends to let you in on what's in style for the upcoming wedding season. Discover the most of-the-moment trends according to wedding dress guru Mark Ingram, event wiz Bryan Rafanelli, floral designer extraordinaire Karen Tran and catering talent Rosemary Howe of Barraud Caterers.
I hope these ideas will inspire you whether you are a bride-to-be or celebrating many years of marriage. Cheers to the past and what's to come!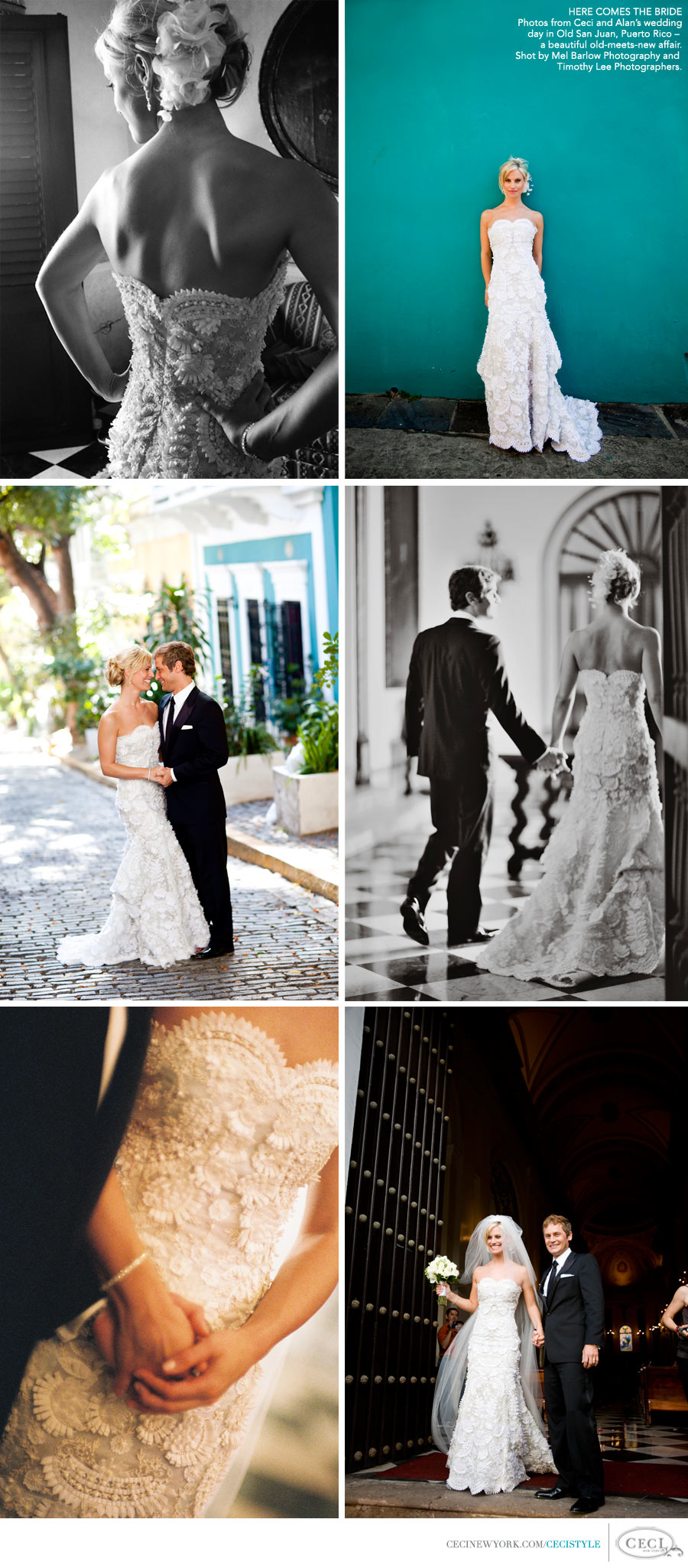 Photography by Timothy Lee Photographers and Mel Barlow Photography.