V136: Expert Style Tips - Spring Celebrity Lip Looks from Theo Kogan, Armour Beauty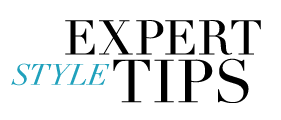 At the recent awards shows I've been inspired by so many of the celebrities' gorgeous makeup looks – especially when they keep up the glow all night long. Whether you're walking the red carpet or not, I think any hard working woman can appreciate a makeup line that is designed to withstand the elements and keep you looking great day and night.
Enter Theo Kogan, the rock-starlette-turned-makeup-entrepreneur who created Armour Beauty's line of long-lasting lip glosses showcased below. I love that you can wear a nude like Edie one day and go bold in a color like Last Dance the next – and look like a rock star either way!