V118: Expert Style Tips - 5 Tips For Photographing Groups by Eliesa Johnson, Eliesa Johnson Photography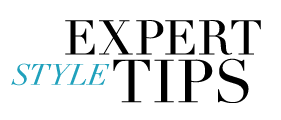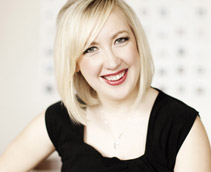 ELIESA JOHNSON, ELIESA JOHNSON PHOTOGRAPHY Eliesa Johnson is an editorial photographer with a passion for creating amazing art. Her work is modern, clean and constantly working towards creating innovative imagery. Eliesa loves to collaborate on every aspect of the shoot, making for an incredible energy between all of the artists on set. Her work has been published nationwide and she credits Jay-Z as her business hero. Eliesa's ultimate goal is to create images that will inspire her clients, viewers and her industry.
"Eliesa Johnson is one of those women with an addictive positive energy. When you're working with her, she has a natural way of making you feel comfortable, ensuring she always gets the best shot, no matter what. She's fun, professional, smart and savvy, with a wonderful desire to help others. She's one to watch as she takes the world of photography up a notch!" - CECI JOHNSON
5 Tips For Photographing Groups by Eliesa Johnson, Eliesa Johnson Photography
Pick a good location: When photographing big groups of people, make sure that you are giving yourself enough space to create a great image; it's best to choose a location that is simple, so the image doesn't look too busy or cluttered. You will probably also need to step back a bit to get everyone in the frame, so take into consideration your environment. The goal is always to create something beautiful and inspiring!

Think in layers: If you are taking a picture with upwards of ten people, it's good to break up the group by adding in layers to create depth to the image. Suggest that a few people sit in chairs, a few others sit at bar-stool height and the remainder (usually the tall people) stand in between and fill in the gaps. This creates an effect much like a cover of Vanity Fair!

Direct the tone: Group photos can be a formal affair or a casual group shot. Take a moment to think of the purpose of your photograph. Is it a formal family picture at a wedding? If so, make sure that all of the gentlemen's top buttons are buttoned and their bow ties are straight. Is it a casual shot of friends? Suggest that they put their arms around each other and ask them to smile. Many times I ask my clients to laugh out loud – sometimes this makes them feel a little silly, but it also brings out some great looks and true smiles!

Relax and have fun: After all of your subjects are correctly placed and you're ready to take the picture, make sure everyone is relaxed and having a good time! I often tell everyone in the group to take a deep breath. This is a simple suggestion and helps people settle into themselves a little bit more to help get an authentic smile and emotion for the photograph.

Watch for blinkers: The most challenging aspect of a group shot is making sure that everyone in the photograph has a great face – and open eyes! When I am photographing groups, I tend to take a few extra frames, just to make sure I have an image where everyone looks good!
Discover more on Eliesa Johnson Photography