V115: Savvy Style Advice - Sue Moon, Real Bride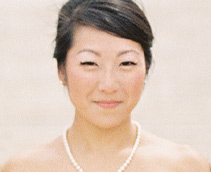 SUE MOON I believe what stresses out most brides is having too many resources or opinions on what "should" be done for their wedding. In order to make sure our wedding was going to reflect our true style and personality, I made sure every decision and detail was truly something we wanted and agreed with. If we didn't agree with a suggestion from the vendor, they were very accommodating and didn't try to persuade us otherwise.
What It's Like to Be a Ceci Bride: Ceci's design team considers everything the bride wants in order to produce beautiful results and provide great advice.