V113: Expert Style Tips - The Latest in Shapewear from Kiana Anvaripour, ResultWear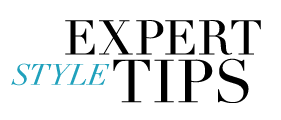 OK, ladies, this week I'm very excited to present to you the hottest new thing in shapewear. Founded by Kiana Anvaripour, ResultWear is an amazing new line that I predict is going to give Spanx a run for its money. It's essentially tucking, tightening, smoothing and flattering your body, but in a sexier way! Who doesn't love that? I've personally been testing it over here at CeciStyle and am a fan of the Marilyn slip. It's the perfect thing to wear under my DVF wrap dress – or any dress, for that matter, that has a low-cut neckline. The great thing about this line is that even if a piece peeks out of your dress, it looks nice – not slutty. It's designed that way! No more worrying about pinning your tops to hide your bra. You can wear any of these items with confidence in more ways than one.
I asked Kiana to show us how to incorporate ResultWear into your wardrobe. Whether you're getting married or just going to work, ResultWear (available in both nude and black) will not let you down. Check out her suggestions below and discover more here.
CeciStyle Insider: CeciStyle readers can now get free shipping from ResultWear! Just enter the code cecistyle at checkout! Coupon code valid until January 3, 2013. Enjoy!