V110: Ceci Inspirations - Make Your Mark
MAKE YOUR MARK
Welcome back! I hope you all had a wonderful long weekend celebrating Labor Day. I don't know about you, but after three days away, I'm refreshed and ready to dive into fall (and work) at full force. So this week, let's take a moment to look at our own businesses and think about the best way to present them to the world.
The fact is, you've invested loads of planning and hard work into your new business. You've come so far, you can almost taste all the success about to come your way. But there's one more to-do on your list – possibly the most important: creating a professional image that will dazzle potential clients and set your brand apart from the rest.
To show you just what I mean, check out the chic logo we designed for Lavender May, a luxury event planning service that needed a contemporary look for its brand. Since lavender is a key component of the brand's identity – like the scented plant, Lavender May's services are meant to take away the stress – it had to be central to the symbol. So we focused on the lavender flower itself, creating a stylish, memorable icon. (We weren't the only ones who thought so; our work for Lavender May won us an AIGA design award of excellence!)
Read on as we detail all the ways we can help you do the same, from brainstorming the initial color and design inspiration (get a glimpse of our creative process, below) to building a competitive website and logoed promotional materials. Let us make your professional dreams come true!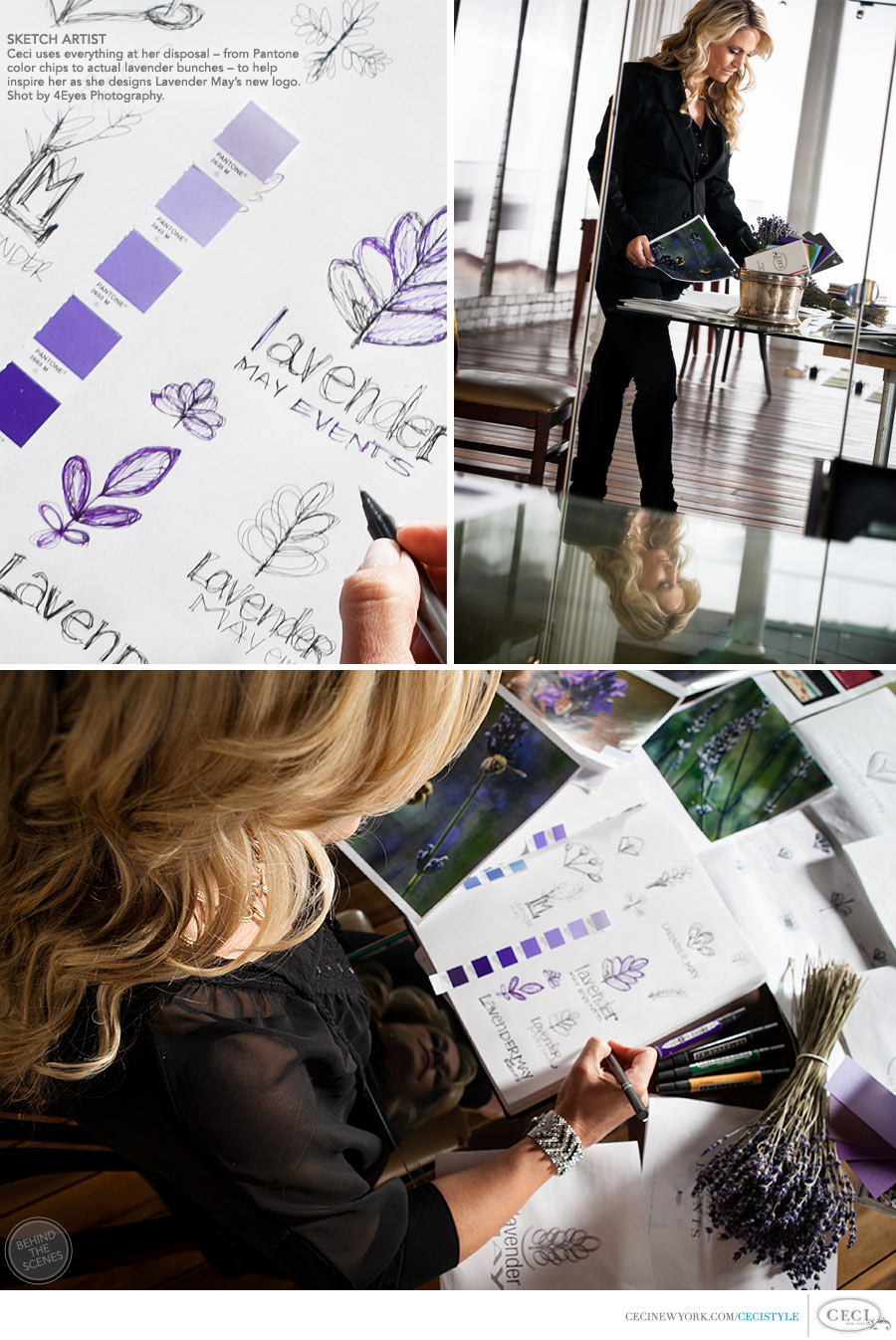 Photography by 4Eyes Photography. View the Creative Team in Behind the Scenes.
THE CREATIVE TEAM: Photography: 4Eyes Photography Hair: Danielle Nelson Makeup: Danielle Nafte Makeup Jeans: J Brand Top: Free People Shoes: Cole Haan Venue: 60 Reade