V108: Expert Style Tips - 5 Tips on Numerology by Aryn Quinn, Numbo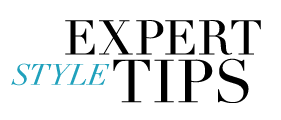 I met Aryn at a cocktail party crowded with successful entrepreneurial women. As the founder of her new (and very popular) app Numbo, she has numerology in her blood and loves to read people's numbers. She has a wonderfully dynamic quality about her, and she just couldn't help inquiring about my numbers. Truthfully, I don't really follow them and I'm horrible at reading my horoscopes, but for kicks, I let her do mine. So in keeping with this week's game theme, I wanted to share Aryn's passion with you. I asked her to give us her top five tips to navigating the world of numerology.
Below are the results for me, which I thought were very interesting and pretty accurate, if I do say so myself. I mean, I do have a flair for the unique, and love individuals who expect only the best! Read on for more, then go ahead and give Numbo a try to see what's in the cards for you!