V104: Ceci Inspirations - Tiffany Glass Chic
TIFFANY GLASS CHIC
This week it's all about Tiffany glass, a wonderfully old-fashioned decorative technique whose patterns can be used to turn a party – or anything else you can imagine – into something surprisingly fresh and bold.
Inspired by Tiffany glass's signature rich hues and organic shapes, my team and I chose a bright palette and created this custom watercolor invitation for an 80th birthday celebration planned by the fabulous Desiree Spinner. The striking end result quickly convinced a few of my fellow experts to collaborate on a range of ideas for this issue, including a unique dragonfly headpiece by Natasha Jane and eye-catching makeup by Danielle Nafte.
Whether you're drawn to these pro's exciting creations – or the colorful pieces we've found in this week's Get the Look – it's all of a style that's sure to add more dazzle to your life. Go ahead, dare to be brilliant!

P.S. I'm having a little fun in this week's image channeling the 1920s – just imagine there was Charleston music playing in the background!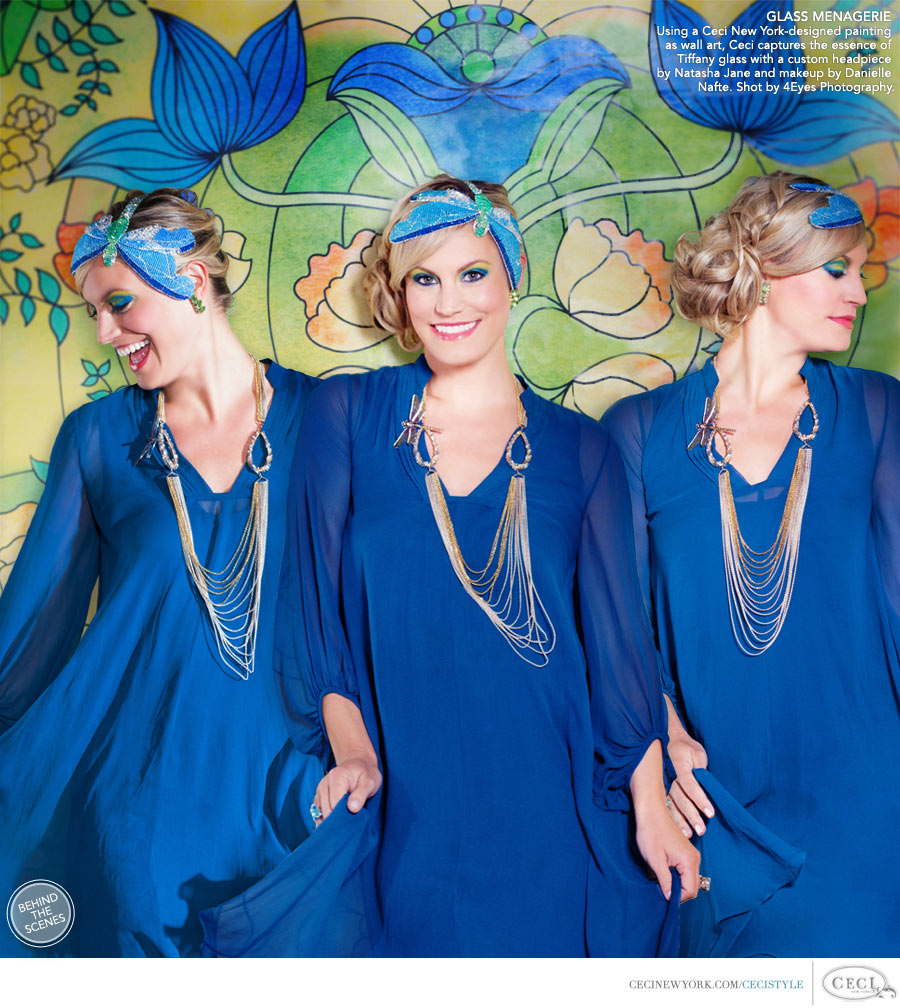 Photography by 4Eyes Photography.
The Creative Team