V102: Expert Style Tips - Top 5 Things I Love About Colored Tulle by Mark Ingram, Mark Ingram Bridal Atelier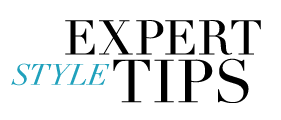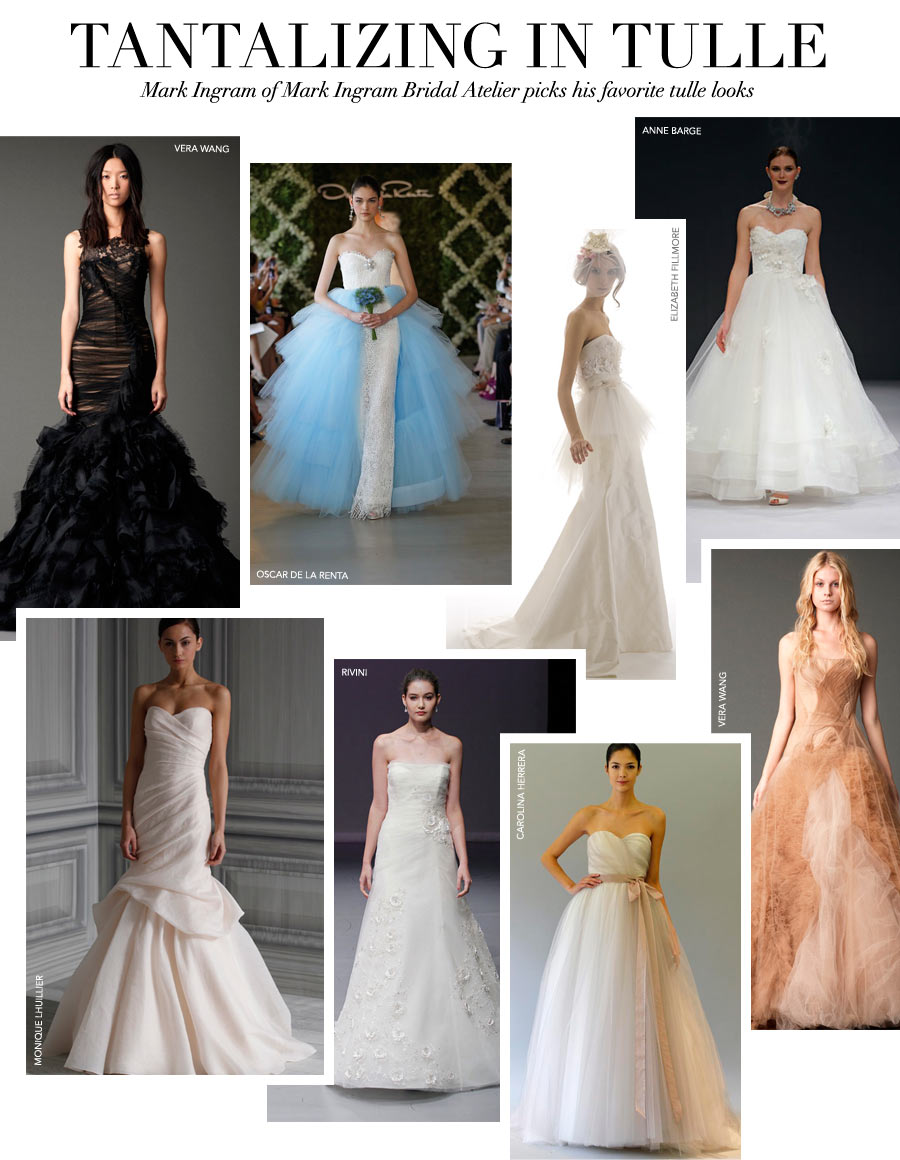 Top 5 Things I Love About Colored Tulle by Mark Ingram, Mark Ingram Bridal Atelier
Be bold: More so every season, designers are making bolder statements with color through tulle. Dramatic statements like Vera Wang's all-over red or her nude/black combinations show tulle can be a very modern, sophisticated fabric.

Be whimsical: Maybe an all-over color isn't for you, but you're not a pastel color girl either. Consider Oscar de la Renta's new collection that features accents of bright Tiffany-blue tulle.

Be vintage: I cannot tell you how many girls are still inspired by Audrey Hepburn's style. A tea-length tulle gown is a classic.

Be sexy: No one ever thinks tulle can be draped into a figure hugging gown, but it can! I love Monique Lhuillier's Peony gown that shows off a bride's curves.

Be sophisticated: Carolina Herrera's ombre pink/gray tulle gown is one of my all-time favorite tulle gowns. Who knew gray on your wedding day could be so lovely?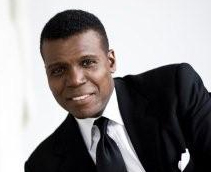 MARK INGRAM, MARK INGRAM BRIDAL ATELIER Mark Ingram's lifelong career in the fashion industry led to the opening of Mark Ingram Bridal Atelier and Mark Ingram Atelier2. A frequent fashion commentator on television, in print magazines and online, Mark loves to share his passion for weddings and style.
"Mark Ingram not only has one of the best gown offerings at his atelier, he also has a team of top-notch professionals that helps you find the dress of your dreams. I love that he keeps his standards high and doesn't overstuff his racks with so-so designers. His taste, partnered with his great personality, makes your experience a dream." - CECI JOHNSON