V96: Ceci Inspirations - Prints Charming
PRINTS CHARMING
It's print madness in the fashion world right now! From feminine florals at Oscar de la Renta and Matthew Williamson to bright, eye-popping patterns at Prabal Gurung and Diane von Furstenburg, these designs are like eye candy to me.
Of course, I never shy away from prints when designing invitations. And when I'm able to go in an unexpected direction, even better. Take, for instance, the invitations we created for Jessica and Micah, who loved the idea of incorporating ikat into their designs. After deciding on a raspberry and purple palette, my team and I had fun weaving this fashionable ethnic pattern throughout the invites. See the irresistible results here. If you, too, are considering adding prints to your invitations, don't miss my list of all the ways you can do so - you'll be surprised at all the possibilities!
For more inspiration, check out this week's print-happy Get the Look in all its colorful glory. Plus, I asked Caroline Maguire, Fashion Director at bloomingdales.com, to share her favorite printed looks in stores now (and how to wear them). Feast your eyes on all these patterns and enjoy!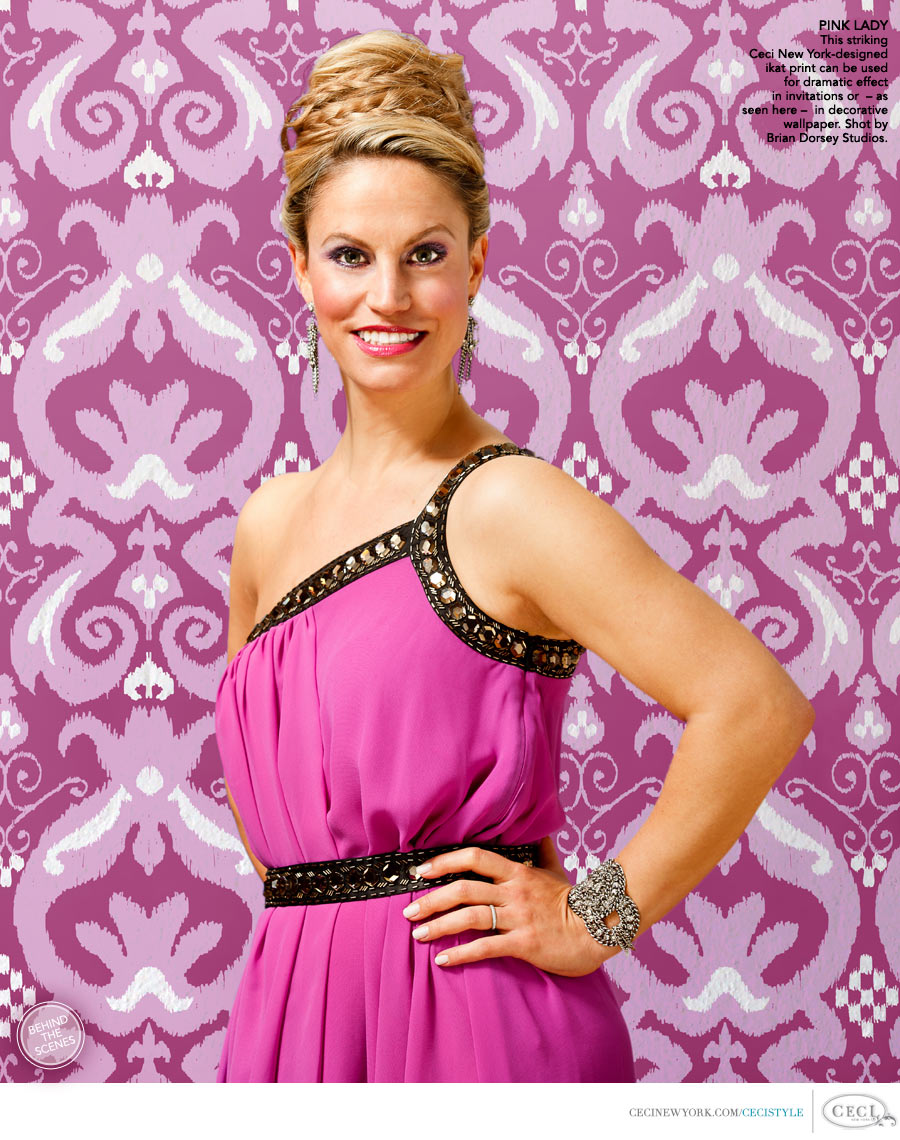 The Creative Team