V95: Ceci Inspirations - Paper Personality
PAPER PERSONALITY
I'm a big believer in helping you look your best on paper. One of my favorite techniques? Creating your individual brand and using it throughout your invitations and wedding accessories to add polish.
At Ceci New York, this personalized process starts with an elegant monogram or a detailed crest filled with elements unique to you as a couple. Sometimes it's both! We then apply that design on everything from your invites to your place cards. I'm proud to say we've become true experts at this approach, and to give you one perfect example, this week I'm highlighting our invitations for Amanda and Joseph, a jet-set couple from Florida. After discussing their many passions, my team and I created a crest that included the couple's monogram surrounded by personal details, such as their love of travel (symbolized by a map of the world and a plane above it). See the thinking that went into the design in my Creative Tips.
Of course, one of the overarching goals of CeciStyle is to help you look your best in every aspect of your life. So this week I invited trend-setting fashion and handbag designer Rebecca Minkoff to show us her Fabulous Finds – she took a break from running her fashion house to reveal what she's loving this season. Plus, I couldn't resist sharing with you the picture that was taken by photographer Cengiz Ozelsel as we were getting ready for one of our CeciStyle cover shoots, below. It's a wonderful reminder of all the great talents I've worked with, including the fabulous DM, who styled my hair and is a true pro at glamorous-looking locks. To see who else I love and recommend without hesitation, don't forget to check out my amazing A-list. It's a free resource for all of you on the hunt for a truly reliable expert or service, whether it's for event design or makeup or anything in between! Put your trust in these talents and you won't be disappointed – I've worked with them and I know!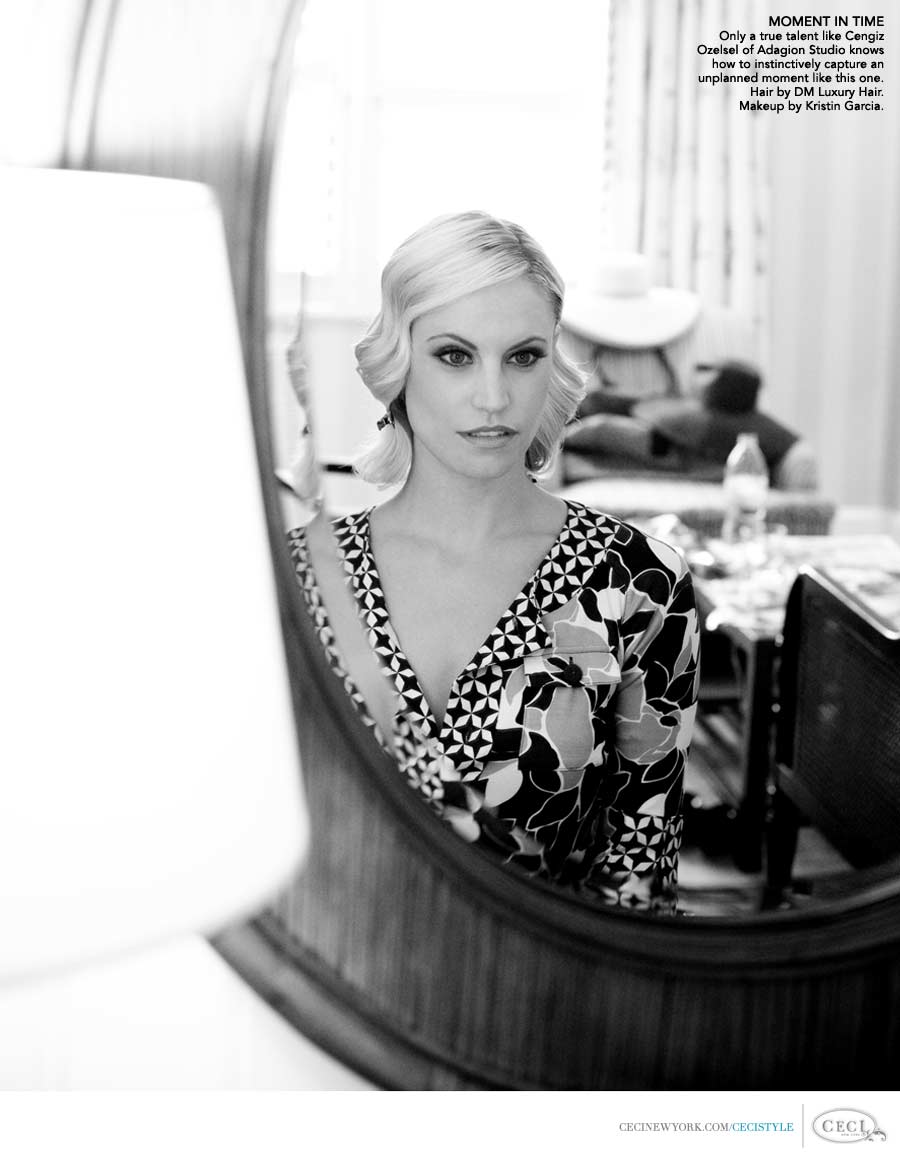 The Creative Team