V94: Expert Style Tips - Tips for Wedding Event Design by David Stark, David Stark Design and Production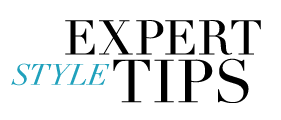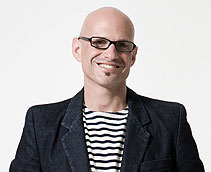 DAVID STARK, DAVID STARK DESIGN AND PRODUCTION David Stark is a renowned New York-based event producer as well as President and Creative Director of David Stark Design and Production. This full-service event design and planning firm is celebrated for the innovative, imaginative events it creates for a wide range of high-wattage celebrity clients as well as high-visibility fund-raising galas for the nation's most elite not-for-profit organizations. David and his work are often featured in various publications, design-focused blogs and he is asked to serve as a guest expert on his décor, party planning, holiday decorating and home planting projects for a range of television shows.
"I most admire people who think beyond what has been done before. They're not afraid to take risks and shape our future through innovation. David Stark belongs to this special group. Working with him, you can be confident that you're in some of the best hands creatively and professionally. David and his wonderful team will raise your event to an exceptional new level!" - CECI JOHNSON
Tips for Wedding Event Design by David Stark, David Stark Design and Production
Innovate the conventional moments: The escort card table can be a place of delight and surprise – we look at every conventional moment of a party as an opportunity for innovation. Instead of simply laying the seating cards out on a table, we create a stage set for the evening to unfold in style. For a recent sports-themed fete, foam fingers magically balanced the seating assignments with a wink and a smile, setting the tone for the evening's festivities.

Party favors: Wrangle your place card to play double duty as a party favor. For an outdoor baby shower in Los Angeles, each place setting featured a fancifully chic wooden elephant sporting each guest's name on its back. The elephant spoke to the mom's baby theme with sophistication, and the object itself was so beautiful, the guests were thrilled to take a little souvenir of the day.

Centerpieces: Make a centerpiece that is a conversation starter. We adore flowers; they are our first love and passion. But there are many events where an evocative icebreaker is needed to get conversation flowing at the table. We recently created multi-level still lifes of glass bell jars, magnifying glasses and nature specimens for the NRDC Gala at the Museum of Natural History to shine the spotlight on the evening' s theme.

Raise up the décor: What do you see when a room fills up with 250, 500, or even 1000 people? Make sure that the décor is visible when the room is packed. The trick? Raise the décor up, up, up! There are intimate details that are about being up close and personal, and there are broader strokes that are about distance. We strive to balance both, as we did in the giant, optical NEXT sculpture we created for the American Friends of the Israel Museum's gala at Cipriani 42nd Street.

Simplicity: Simplicity is just as powerful as complexity. Sometimes a setting does not require a lot of stuff. A braid of garden foliage was just enough to enhance this gorgeous horse barn at a recent wedding.
Discover more on David Stark Design and Production