V94: Expert Style Tips - 5 Expert Tips to Make Sure You Love Your Wedding Photographs by Brian Dorsey, Brian Dorsey Studios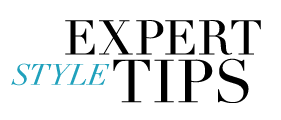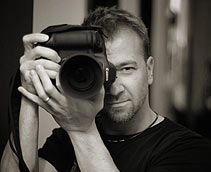 BRIAN DORSEY, BRIAN DORSEY STUDIOS One of the leading photographers in the lifestyle wedding movement, Brian is a master at capturing the beauty and joy of life. His methods combine photojournalistic unobtrusiveness with a playful sense of leadership. The result is an eclectic blend of lifestyle images that are remarkably stunning as well as natural. Like his images, his subjects appear vibrant and full of personality and joy. His clients love his passion, energy and fun visionary style, while his professionalism and technical capabilities have made him the darling of luxury event planners worldwide.
"Equal parts talent and personality, Brian Dorsey brings to the table that perfect combination of skills you need to actually enjoy getting your picture taken. His knowledge of the camera has no limits. He is the master at capturing those fleeting moments on the fly - no matter the location. City streets or indoors, Brian knows how to take a beautiful picture. Quick on his feet and his detailed eye always "on", you can rest assured that you're not only going to love the way your pictures come out but you will have fun while it's happening." - CECI JOHNSON
5 Expert Tips to Make Sure You Love Your Wedding Photographs
by Brian Dorsey, Brian Dorsey Studios
Look for personality in the photographs: Do the people seem alive? Can you tell what they are like (not from the clothes they are wearing, but from the expressions on their faces and their body language)? I want to see personality. A good photograph should tell me more about the subject's personality than the photographer's.

Evaluate the photographer, not the event: Remember you're evaluating the photographer, not the events the photographer shot. I find myself falling into this trap too. I see photographs of beautiful details and think, "Great shot!" Then I remind myself that I'm really more excited by the details themselves, not the photographer's skills. Keep in mind you are hiring the person who takes the pictures, not the event or gown designer or the shoot stylist.

Beware the editorial shoot: Many photographers include images from editorial bridal shoots in their wedding portfolios. A seven-hour shoot with models, assistants and a team of stylists tells you little about what the photographer will capture for you alone in the hectic rush of your actual wedding day.

Watch for event similarity: Picking a photographer who has beautiful images of a couple standing backlit in a field of wheat at sunset doesn't help you determine if they would be right for your formal city wedding at night. Evaluate the style of the images from events that are similar to yours.

The photographer as a person: This is the person who is with you more than anyone else (except your spouse) on your wedding day so who they are as a person is important. You want an artist, a technician, a dynamic leader of people, a fly on the wall, a sympathetic ear, someone who understands the wedding formalities of many cultures and can tell you what to do if you need it, someone who can tie a bow tie, someone sensitive but capable of rolling with the punches, a psychologist, and a friend. It's tough to find it all in one person. But they're out there.
Discover more on Brian Dorsey Studios