V90: Ceci Inspirations - Sunny Chic
SUNNY CHIC
I love the inescapable glamour of Palm Springs. Its history as a retreat for Hollywood celebrities still fills the air, and many hotels in the area – most notably the Parker Palm Springs, designed by Jonathan Adler, and the Viceroy Palm Springs, by Kelly Wearstler – have done an amazing job of capturing that old school razzle-dazzle with a modern twist.
When California bride Leslie Bruce chose the Parker as the venue for her big day, I knew the hotel and its surroundings would provide infinite inspiration. I even stopped by its sunny Lemon Bar to spark my creativity (that's me in the photo below, excited to try the bar's signature lemonade!). My team and I ended up designing a set of graphic, yellow-and-black invites, making sure to incorporate alluring Palm Springs motifs like palm leafs and lemons. For a step-by-step look at the inspiration process, see this week's Ceci Creative Tips.
If you haven't visited Palm Springs yet, make it a point to get there one day. And if you swing by the Parker, definitely stay for brunch – it's to die for! In the meantime, check out this week's Get the Look, featuring a mix of yellow and black fashions and home décor that will help you bring the town's modern, chic vibe home. Plus, don't miss master wedding and event designer Preston Bailey's Fabulous Finds – this man really knows the secrets to a life well lived. May your week be stylish and bright!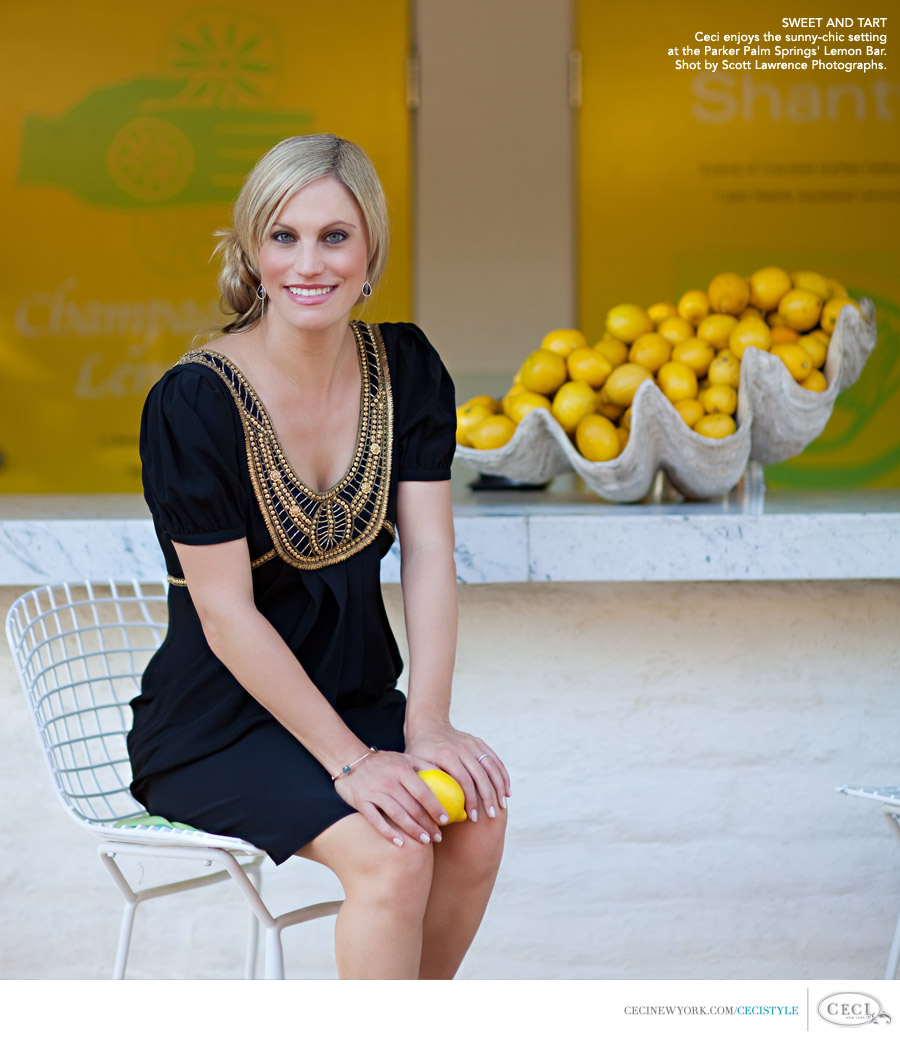 The Creative Team