V89: Savvy Style Advice - Corbin Gurkin of Corbin Gurkin Photography, Client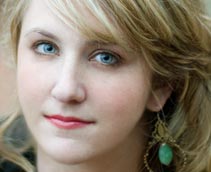 CORBIN GURKIN OF CORBIN GURKIN PHOTOGRAPHY Let the experts interpret your design aesthetic into a brand that's completely consistent with your style and sensibility. Give some initial direction, but then let go and be amazed by your first design round! Your marketing materials should reflect your work and approach. I wanted pieces that would complement my photography, and Ceci was able to interpret my feminine, luminous style into a luxe look that really says "Corbin Gurkin Photography."
What It's Like to Be a Ceci Client: I wanted to highlight my work as a destination wedding photographer, and with Ceci's expert position in the wedding industry I knew she was the perfect designer to help me push my business to the next level. From a handful of adjectives I gave Ceci about my business approach and photography style, she created a set of packaging materials and business cards that were not only the perfect visual representation of my style, but that began to really define the entire look of my portfolio.
A Ceci client receives so many different options and, I assure you, it was difficult at times to choose. There is such care put into the designs, and I've actually found myself showcasing imagery that has the romantic and elegant color palette that Ceci highlighted in all of my printed materials – there couldn't be a better complement to my work.
Ceci really listened to my needs. From the carefully thought-out font choices on my mailing labels to the stunning paper selection she used for my marketing materials, the entire process of working with Ceci was so inspiring. She works seamlessly with her fantastic staff and they, too, were so attentive to my individual needs, making certain that we were staying on schedule and thoroughly confirming each detail. In an industry where it's easy to end up lost in a stack of promo cards, Ceci made certain that my studio would stand out among my peers. I continue to turn to Ceci for all of my design needs.
View Corbin Gurkin Photography's branding design and collateral in Our Muse