V88: Expert Style Tips - Top 5 Creative Tips for Easter by Dylan Lauren, Dylan's Candy Bar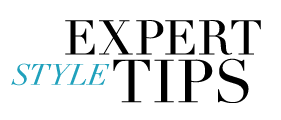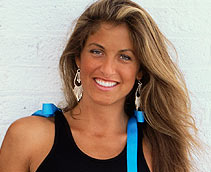 DYLAN LAUREN, DYLAN'S CANDY BAR Dylan Lauren, known to many as the "Candy Queen," is the founder and CEO of Dylan's Candy Bar. Her stores in New York City, East Hampton, Roosevelt Field, Houston and Orlando are the most original candy emporiums on the planet featuring unique candy from around the world and decades past. As the daughter of legendary fashion icon Ralph Lauren and author Ricky Lauren, Dylan was immersed at an early age in design, art and fashion. After graduating from Duke University with a major in Art History, she traveled the globe in search of the world's most exciting confectionery creations. By 2001, she realized her childhood dream by opening her first candy store inspired by Willy Wonka & the Chocolate Factory. Dylan Lauren and her "candy-centric" tips for living the sweet life are often featured in press across the country. She shares entertaining, decorating and gift-giving ideas for every holiday and special occasion with her chic and colorful signature style.
"Dylan is one of those girls who just knows what she loves and makes it happen. She appreciates beautiful details and isn't afraid to go for her dreams. I truly admire her love of candy, and how she turned that passion into one of the most well-known candy hot spots in NYC. Products like her colorful lollipops can be spotted far beyond her Upper East Side candy bar – I've even seen them in airports! Her candies are treats for all ages." - CECI JOHNSON
Top 5 Creative Tips for Easter by Dylan Lauren, Dylan's Candy Bar
Discover more on Dylan's Candy Bar
Find more creative tips in Dylan's Candy Bar - Unwrap Your Sweet Life. This first book from Dylan Lauren shows how to celebrate with candy every day and on holidays, featuring innovative decorating and gift-giving ideas, Dylan's personal candy memories, over 20 inventive candy craft ideas and so much more.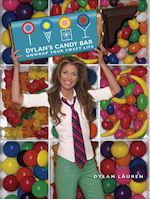 Discover more on Dylan's Candy Bar or purchase her book now