V87: Expert Style Tips - Tips for A Maui Wedding by Robyn I'aea, Pacific Weddings Magazine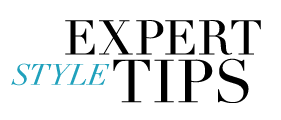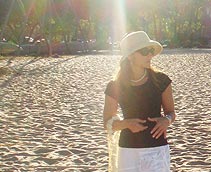 ROBYN I'AEA, PACIFIC WEDDINGS MAGAZINE Robyn I'aea founded Pacific Weddings magazine in 1999, when the term "destination wedding" was just beginning to surface in the wedding world. Her idea to share the intrinsic natural beauty of the Hawaiian Islands came up in a conversation among three close friends at a beach house. Since that time she has collaborated with the most talented photographers, floral designers and accomplished chefs to conceive of fresh editorial ideas that convey a timeless sense of style.
"I've always loved both Hawaii and weddings - to have a magazine that highlights the two is a dream come true. Pacific Weddings is one of the best resources for destination brides and I highly recommend it to anyone getting married on the West Coast or Hawaii. It's full of beautiful ideas and the latest tips and trends for a beautiful wedding. Kudos to Robyn for making her dream become a reality—and now inspiring us all!" - CECI JOHNSON
Tips for A Maui Wedding by Robyn I'aea, Pacific Weddings Magazine
Think beyond the beach: While there is no doubt that Maui offers some of the most exquisite white sand beaches in the world, your wedding doesn't necessarily have to be barefoot in the sand. The welcome party and rehearsal dinner present opportunities for a casual beach barbecue, so you can consider Maui's hidden havens for your wedding celebration. One of my favorite spots is the Haiku Sugar Mill, a sort of secret garden tucked among the ruins of an old sugar mill and appointed with gorgeous Parisian antiques and stunning crystal chandeliers. Merriman's Kapalua is another fabulous spot. A well-designed deck overlooking the Pacific is designed to feel like an expansive pier for dancing and dining, and Chef Peter Merriman is one of Maui's top chefs. For a feel of Old Hawaii, you can escape to the sunny southern coast of Makena at the White Orchid Beach House. Guests dine literally steps away from the ocean's edge in a setting that is private and timeless.

Let your surroundings inform the décor: Elements of the sand and sea offer the perfect inspiration for destination wedding décor and table settings. I prefer a less literal interpretation in which the colors and textures of the surroundings are brought to life via linens and creative floral arrangements.

Celebrate the tropics: A glimpse of Maui's colorful flora and fauna will bring out the tropical girl in you. Embrace the brilliant hues in your flower choices and consider adding interest to arrangements and décor with unusual fruits and leaves such as breadfruit, known as ulu, and monstera or lauae leaves.

Girls' day: Celebrate a girls' day at Alii's Lavender Farm on the breathtaking slopes of Kula. Afternoon tea with freshly baked lavender scones followed by a delicious luncheon is an elegant and affordable way to treat the ladies in your party.

Your wedding planner is your best friend: Don't try to conceive of a DIY wedding in Hawaii. Wedding planners know the best vendors to pull together your vision of the perfect day, and will save you time, money and - most importantly - stress.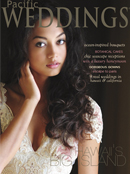 Discover more on Pacific Weddings Magazine