V87: Ceci Inspirations - Magnificent Maui
MAGNIFICENT MAUI
Oh, to be in Maui right now! I can just imagine the balmy weather, the swaying palms, and the glorious Pacific around every bend.
And if I were planning a big event there, you can bet that it would be similar to what entertaining pro Jill La Fleur and I created for the couple featured in this week's issue, Lauren and Tae. For my part, I made sure that Maui's famous charms were elegantly captured in the paper accessories, from the yellow hibiscus flowers on the menu to the silhouetted hula girl on the bride's seat sign. Jill worked her typical magic, setting up chic little bamboo chairs for the guests and incorporating lush, yellow and white flowers into everything from the leis to the centerpieces.
For those of you craving a little (or a whole lot) of Maui in your life, we've got you covered. Read on for Jill's creative tips for throwing a memorable Hawaiian wedding. Plus, Robyn I'aea of Pacific Weddings magazine has put together a true insider's shopping and dining guide to Maui. And for all of you planning a wedding in the tropics, no matter where it may be, check out my hand-picked tropical beach invitations from our ever-expanding collection. Maui, here we come!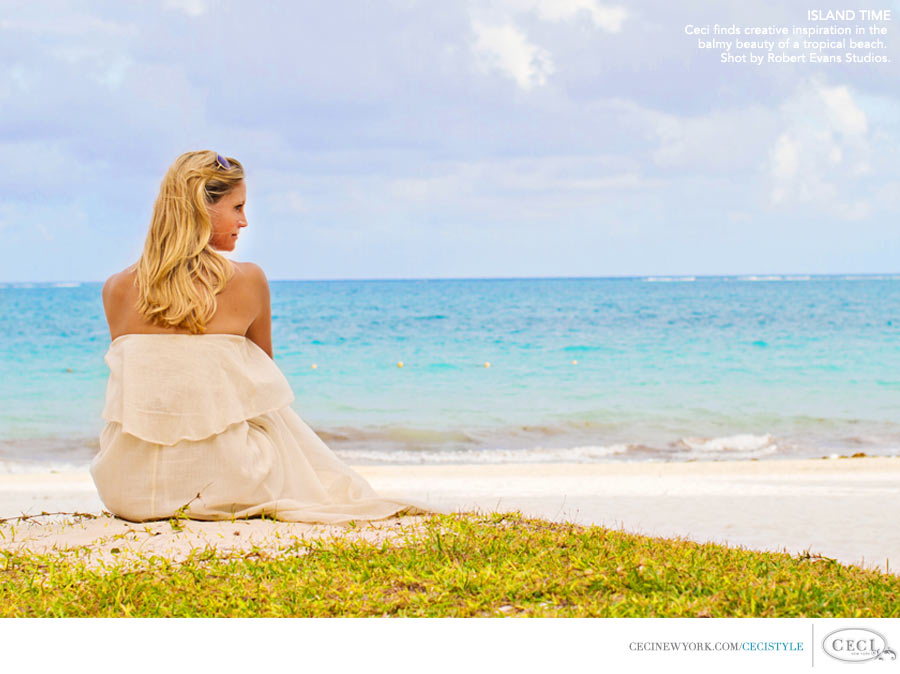 Photography by Robert Evans Studios.