V86: Expert Style Tips - Top 5 Tips on Finding Your Wedding Photographer by Christian Oth, Christian Oth Studio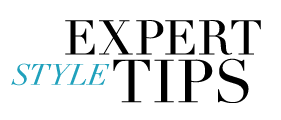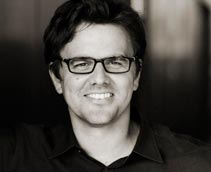 CHRISTIAN OTH, CHRISTIAN OTH STUDIO Named one of the "Top Ten Best Photographers in the World" by American Photo magazine in 2007, Christian Oth's hip, natural style helps capture the whole story as it unfolds. In 2002, Christian began shooting weddings; he opened his own boutique studio in the heart of New York's Chelsea district in 2005. He brings a sharp eye for detail and an appreciation for the significance in every moment, resulting in memorable wedding shots that remain as art pieces. With a wicked sense of humor and a refined aesthetic taste, Christian Oth sets the standard in wedding photography and capturing the magic moments of every event.
"There are very few photographers out there who really stand out for their own style. Christian Oth is one of them. He has an outstanding eye and a real talent for creating stunning images. His level of perfectionism and ability to frame a shot is breathtaking. It's no wonder he's been named one of the best photographers in the world. Work with Christian or any of his esteemed colleagues and you'll be loving the magnificence they capture for you." - CECI JOHNSON
Top 5 Tips on Finding Your Wedding Photographer:
Ask around: Most wedding photographers have arrived at their rung on the proverbial wedding industry ladder through hard work, personal style and most of all, a good (or bad) reputation. As there are about as many wedding photographers as there are fish in the sea, it's nearly impossible to choose one based solely on a Google search. The best way to begin your search for a photographer to shoot your special day is to ask your closest friends and family who they used and what it was like working with them. This is particularly effective if you are simply in love with the shots you've seen of your friend's wedding. If you are the first of your friends to walk down the aisle, don't lose heart. This is exactly what all those top wedding blogs are for. They feature wedding photographers from across the board, which will help you get a good feel for what's out there.

Hire based on their portfolio: As with any artist or creative person, a wedding photographer has a body of work that they present to clients. These portfolios are highly significant - not only do they feature beautiful photos, they are an expression of what the artist wants you to know about them. It is their style; their trademark, if you will. Clearly, it is imperative to keep this in mind when choosing a photographer. If you don't like their work or have dreams of a completely different style than you have seen in their book, it's probably not a good idea to use them. Hiring based on a portfolio means you know what you are getting and the photographer knows what you are expecting; it's an instant form of clear communication. If your photographer's portfolio is filled with naturally lit location images and you are planning a dynamic, multi-colored, mood-lit affair at the Waldorf Astoria, it might be best not to go with them. It is not saying that the photographer can't work in those lighting conditions, but it could possibly mean that it's not their forte. This rule of thumb will ensure that you know what you're getting, that you know your photographer is capable to perform to the standards that you want, and that you maintain a good working relationship with them, removing the risk of disappointment.

Have a face-to-face meeting: Imagine an intimate moment - getting dressed, putting on your makeup, kissing your love, crying while embracing your parents. Imagine all those moments that are so tender and special. Imagine they all happen in one day. Now imagine that the very person you will be sharing these intimate moments with you was a complete and utter stranger. Someone you've never actually met before. Awkward? Yes. Although a wedding photographer is most usually not a close friend of yours, you can at least feel familiar and comfortable with them. How do you do this? By meeting with them. Whether you meet face-to-face or over a video chat (or three), it's imperative to meet your wedding photographer and get to know them a little bit before your wedding day. You will be sharing some of the most important moments of your life with this person, so you need to know them. Not only is this sense of comfort good for you, it will help create those very images you are dreaming of having. The ease and familiarity will be evident in the photographs. This will also allow the photographer to "prep" you for what to expect from the day; how they work, what they want you to do, and tips on getting the best photos possible.

Hire a photographer, not a wedding photographer: Let's be honest - we all love a reportage photograph. We love photos in National Geographic and The New York Times because they show real people, real emotion, real moments. And what most brides want these days is more real than posed. It's for this reason I recommend not to hire a "wedding photographer" but a real photographer. Someone who has shot photojournalism, art, portraits and fashion, as well as weddings. This means your photographer is a well-rounded, strong photographer who has worked in many different venues, under various lighting conditions, and on a range of subject matters. It is also a credit to their art, their passion and eye for composition if they work on projects aside from weddings. All three things will be reflected in their shots of your day.

Get the real wedding vibe: Although, as I've mentioned above, it is very important to see a photographer's portfolio, it is also important to see real weddings from start to finish. Whether they're on their personal blogs or websites, ask to see some real weddings from start to finish. This will give you an idea not only of how they will work the day, but also their attention to detail while telling a story. It will give you a good mental visual of what to expect for your own day.
Discover more on Christian Oth Studio