V84: Ceci Inspirations - Poolside in Palm Springs
POOLSIDE IN PALM SPRINGS
I love getting invited to destination weddings because it usually means I'll be booking a ticket to somewhere fabulous!
That's what happened when my dear friend Katie Marasco was planning to tie the knot in Palm Springs. As soon as she told me when and where, my husband and I rented the perfect little modern house in Palm Springs so we could enjoy a relaxing getaway while we were there (that's me lounging by the pool, below). Naturally, Katie also asked me to design her invitations, and we couldn't resist starting things off with a save-the-date that resembles a vintage postcard from Palm Springs. See the entire glamorous set here.
To get you inspired by the quintessential vintage sophistication of Palm Springs, check out our fashion and home roundup in this week's Get the Look. Plus, we've got tips on choosing the best wedding photographer from California shutterbug Scott Lawrence and a where-to-stay, see, eat and shop guide to Palm Springs. Sunny days are here again!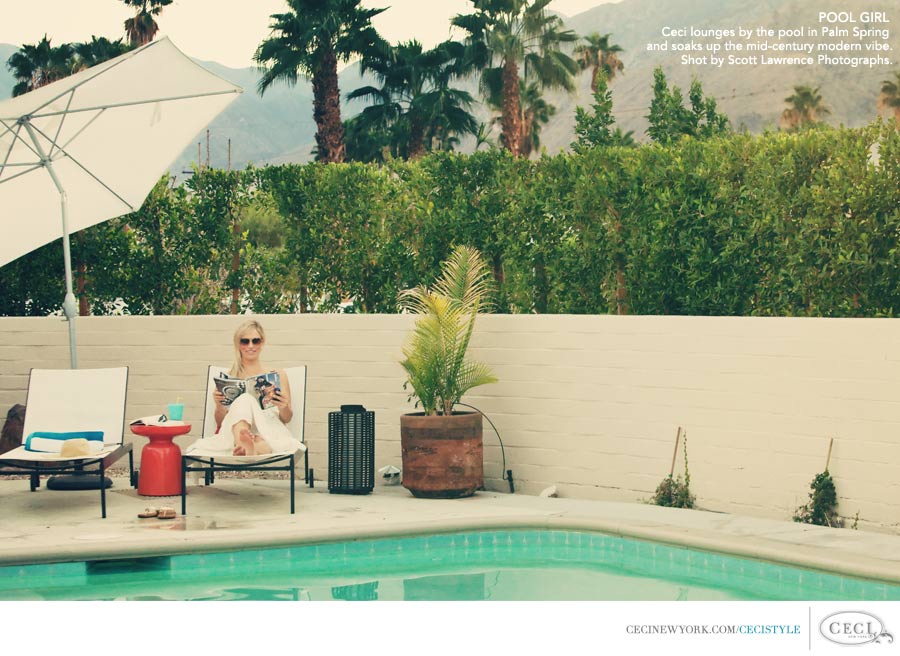 Photography by Scott Lawrence Photographs.