V83: Expert Style Tips - Art Deco Styling Tips by Natalie Dene-Luke, Intique & Co. Styling House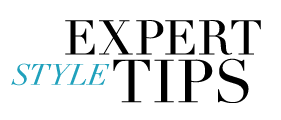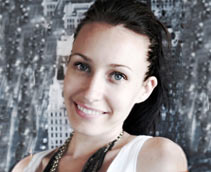 NATALIE DENE-LUKE, INTIQUE & CO. STYLING HOUSE Natalie Dene-Luke is known among her family and friends as the go-to creative person with an eye for detail! After studying interior design in her hometown of Melbourne, Australia, Natalie worked as a brand manager for a Melbourne fashion house before moving into a role in corporate events. After a six-year stint in the corporate world, and longing for a return to the creative side, Natalie formed a boutique styling house called Intique & Co., a place that blends together her areas of expertise and offers clients fashion-forward styling services and inspiration. Boasting a unique, creative team with a true passion for styling and design, Intique & Co. has become one of Melbourne's best up-and-coming fashion, event and property styling companies.
"It was so great getting to know the ladies behind the incredibly chic styling house Intique & Co. Natalie and her team are kind and have a fabulous eye for style. They're a highly creative bunch of experienced and style passionate people, if I do say so myself. A truly unique mix, they deliver exceptional client service and produce amazing work. We love what they do!" - CECI JOHNSON
Art Deco Styling Tips by Natalie Dene-Luke, Intique & Co. Styling House
Become familiar with Art Deco design: If you're looking to add an Art Deco look to your home or even a little Art Deco style to your wedding or wardrobe, do some research on the internet and start to familiarize yourself with the subject. The very best way to find visual examples is through Google Images. Start collecting information and photographs that you can use to create a mood board to draw inspiration from.

Wallpaper and paint colors: Dramatic wallpapers and striking paint colors are a huge part of the Art Deco look - think stripes and hot pink! But remember to try and use these as your starting point; everything else that's added later should relate back. Wallpaper designs from the 1930s are a good place to start if you're looking for a more elegant, floral design. Paints and wallpaper are easily applied to your home, but for a provisional space such as a wedding venue try brightly colored flowers with wallpaper table runners to achieve the color you want.

Floor coverings: Colored carpets with abstract patterns or geometric designs are classic features of the Art Deco look. Faux zebra skins or Turkish rugs are a quick fix for covering an existing carpet. Or, for a temporary space such as a marquee floor, try decals. They can be stuck on in any pattern you like, such as stripes, and easily removed later without damaging the floor.

Furniture: Chrome, glass mirrors and lacquered wood create a modern Art Deco room; exotic wood could be used to create bold statements or a touch of drama. Upholstery was often designed in the same geometric patterns as floor coverings and wallpaper, so don't be afraid to repeat patterns throughout. Using mirrors is a great way to "cheat" repeating as they create a reflection. For weddings, add patterns to your invitations and use them again on your wedding stationery such as your place cards or menus.

Accessories: Lamps are a well-known icon of the Art Deco era. In particular, look for any with a female figure. Cushions with tassels are a great decorative piece to add to any room, and remember to shop at vintage stores to look for ornaments, jewelry or brooches in bronze or metal to finish off the look.
Discover more on Intique & Co. Styling House