V82: Expert Style Tips - Tips for Choosing and Wearing Bridesmaids Dresses by Ariane Goldman, Twobirds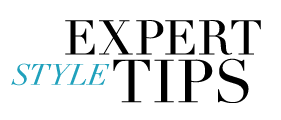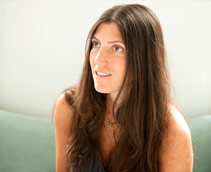 ARIANE GOLDMAN, TWOBIRDS Ariane Goldman was born and raised in Manhattan and is the founder and creator of Twobirds, a line of convertible bridesmaids dresses that marry elegance, customization, and consistency. Her revolutionary dresses have been lauded in media outlets ranging from Oprah and the TODAY Show to Vogue, and are a favorite among millennial brides and bridesmaids everywhere. After the success of Twobirds, Ariane realized there was a void for women wanting to feel sexy and chic during pregnancy as well as investing in pieces to wear again after the baby's arrival – thus Hatch was born. Ariane lives in Manhattan with her husband and baby daughter, Charlie Grey.
"Surrounding myself with other intelligent, clever businesswomen is a favorite pastime of mine. I feed off their energy, and their creativity is contagious. After my conversations with Ariane, I always leave pumped-up and inspired. She is a girl who followed her dreams and created not one, but two successful businesses. She is one to keep an eye on as she climbs the ladder of success. I'm proud to be her friend." - CECI JOHNSON
Top Five Tips for Choosing a Dress for Your Bridesmaids
Order in advance: Most girls don't realize there is a lead time for bridesmaids dresses just as there is for bridal gowns. It is best to order 4-5 months prior to the wedding so the girls can get their dresses altered and find shoes and jewelry to match.

Schedule two appointments: One to find the dress (with your mom and maid of honor), plus one to have the girls try on the dress you chose. Too many opinions lead to an unnecessary headache.

Choose versatile dresses: Choose a dress that comes in different styles (hint: Twobirds Bridesmaid) so they can choose a style that flatters their different body types!

Delegate: Don't try and do everything yourself. Give your maid of honor or one of your bridesmaids the responsibility for gown purchases. You have enough on your plate as it is!

Be nice: Don't make your girls buy a dress they will never wear again. They will really appreciate this!
Top 5 Tips for Bridesmaids to Look Fabulous
Wear comfortable shoes: If you feel good, you will look good, too!

Be overly prepared: Bring double-sided tape, a sewing kit and safety pins for those last-minute emergencies.

Hair & Makeup: Don't get too creative with hair and makeup on the day of. If you are going to try a new hairdo or eye shadow palette, try it before the wedding to make sure you like it.

Jewelry: Wear a piece of jewelry that will bring out your individual style. You will be wearing the same dress as the other girls so it will make you stand out just a little more.

SMILE!
Discover more on Twobirds