V82: Ceci Inspirations - Mad for Mardi Gras
MAD FOR MARDI GRAS
I'm mad for Mardi Gras! My father's family comes from New Orleans, and one my fondest childhood memories is my grandmother bringing back loads of beads from the parades that I would wear for days. Plus, it means all eyes are on the Big Easy.
I've grown to love everything about this town - from the gumbo to the wrought-iron balconies that grace the French Quarter - so nothing could make me happier than designing an invitation for a wedding held in New Orleans. One stellar example is this week's featured invite for Ruth and Michael, which incorporates a deep purple laser-cut sleeve meant to evoke the town's famous ironwork.
To get you into the unique spirit of Mardi Gras, we've filled this week's Get the Look with gorgeous fleur-de-lis votives and shiny beaded jewelry you can wear year-round. Plus, you won't want to miss the amazing King Cake recipe we've dug up. As they say in New Orleans, let the good times roll!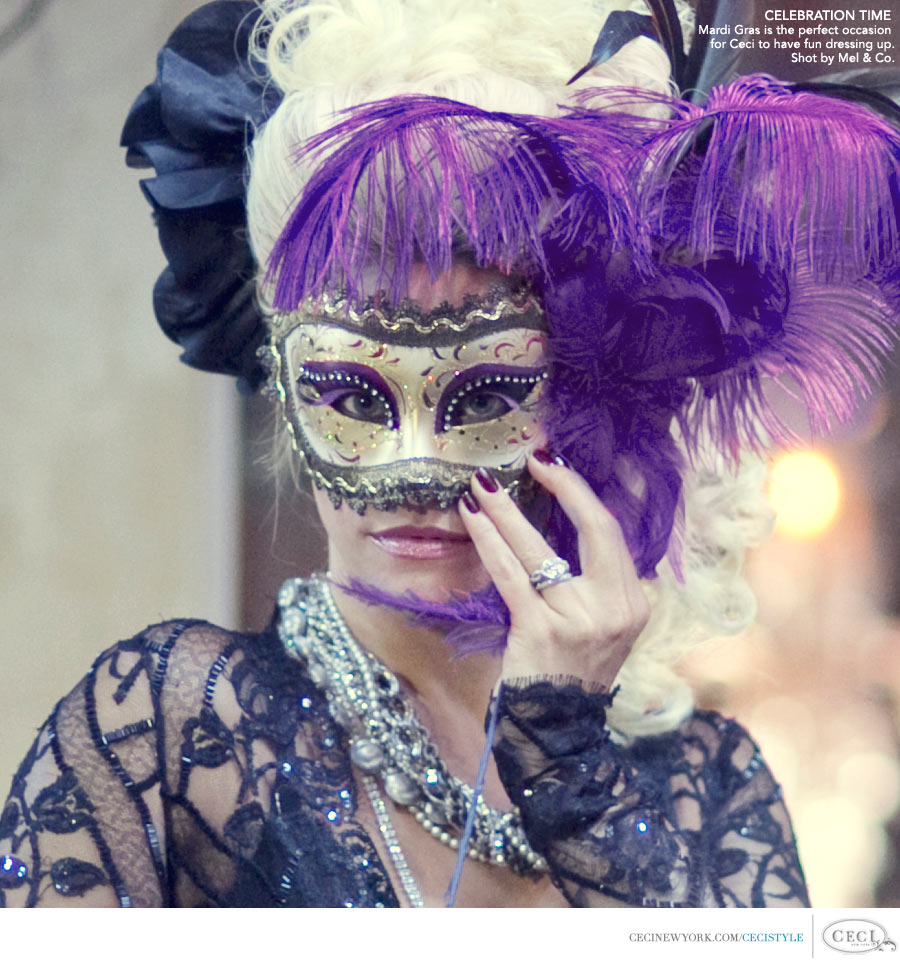 Photography by Mel & Co.