V80: Ceci Inspirations - The Birthday Party Issue
THE BIRTHDAY PARTY ISSUE
As I prepare to celebrate my birthday this week, I thought I'd whip up an issue that's all about throwing the perfect birthday party.
To kick things off, my good friend and cake master Ron Ben-Israel made me a fabulous birthday cake inspired by our Parrot Tulip invite. On a recent visit to his studio, he even surprised me with an impromptu icing lesson. Amid much laughter and dancing - yes, dancing! - Ron showed me how to paint the decorative sugar butterflies in gold. See the gorgeous results, below!
Of course, a truly great birthday bash has more than just cake, so I tapped a handful of my other talented friends for their invaluable expertise. Read on to find their genius advice, from Bloomingdale's Brooke Jaffe on picking the perfect party dress to NewlyWish's Amanda Allen on finding the coolest birthday gifts. Plus, the world's top event pros share their creative birthday party ideas, and makeup and hair talents Heidi Evora-Santiago and Gina Marie Pareti offer up tips on how to get my party look. (Don't wait to book a visit to Damali NYC, Heidi's hidden gem of a salon, which is offering CeciStyle readers a special deal this very minute!) Yay, it's time to celebrate!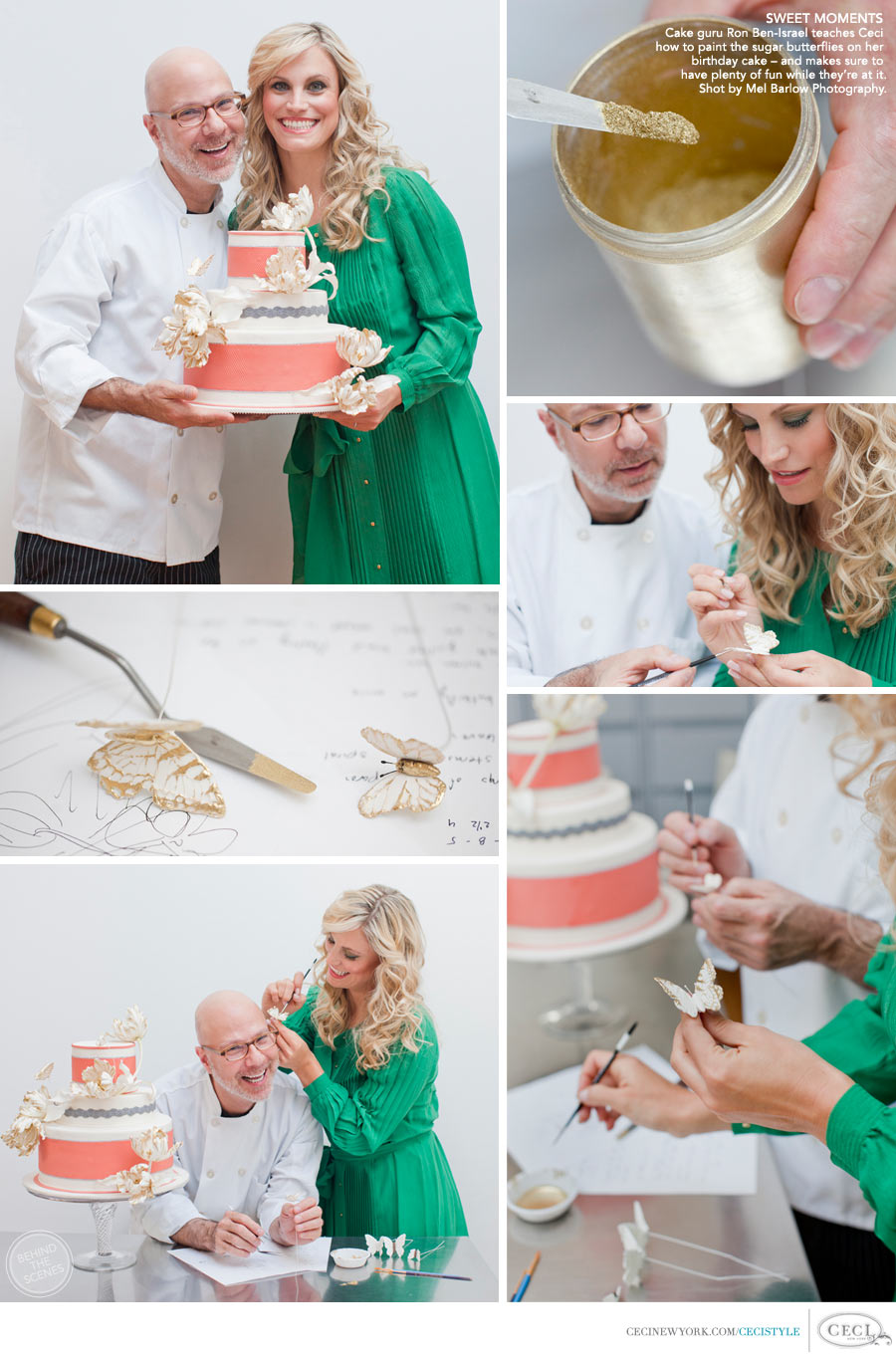 Photography by Mel Barlow Photography. View the Creative Team in Behind the Scenes.