V79: Expert Style Tips - Occupy Your Moment by Simon T. Bailey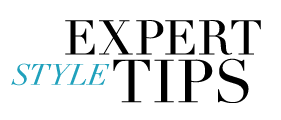 SIMON T. BAILEY Voted best keynote speaker by the readers of Meetings and Conventions magazine, Simon is a compelling instigator who enriches people's lives by encouraging them to create the destiny they want. He is the author of the award-winning bestseller Release Your Brilliance.
"There are very few people out there who can exude positive energy 24/7. Simon is one of those gifted forces that after one conversation will magically turn you into a motivated, ready-to-conquer-the-world, brilliant human being. If you ever have the chance to hear him speak, do it. He is one of the world's best. Plus, he is one of the kindest gentlemen on the planet. For a daily dose of Simon's brilliance, read his many empowering books. They will change your life!" - CECI JOHNSON
Welcome to the New Normal! This is the moment when you will stand up on your own two feet and make something happen. No one is going to hold your hand, babysit, and listen to lame excuses about why you can't grow the economy of your mind. This is the moment when you will have to kick out the mental tenant of "wait-and-see," and invite in the new tenant of "go and get it."
In his groundbreaking research, Dr. Daniel Kahneman, professor emeritus at Princeton University and a Nobel laureate, discovered that there are 20,000 moments in a day. When I first came across this brilliant factoid, a voice within me said that a moment creates momentum and momentum creates monumental results.
If you don't make your moments, then someone else will make them for you. How so? If you don't have a vision, you will ultimately live out the vision of someone else. As the most important occupant of your future, grab hold of the steering wheel of your today and drive into the future at your own pace. Do not be rushed or pushed by the federal government, Wall Street, Hollywood, Madison Avenue or 10 Downing Street.
Here are several new mental tenants that need to occupy your moment…
Occupy Your Moment by Simon T. Bailey
Become the Czar of PR (Personal Responsibility): A czar is a person exercising great authority or power in a particular field or industry. Study your industry inside and out and decide how you intend to own it, refine it, and leave your imprint. As a professional you need to become known as the go-to person who will not only get it done, but is also advancing the thinking in your field.

Be honest and stop hiding: Challenge those who feel the need to release negative toxins of thinking and energy in your work atmosphere. How? Say to them, "When you said XYZ, it made me think that you were negative. Is that the way you want me to think about you?" Notice you didn't tell them that they were negative, you were just inviting them to take a look in the mirror.

Become project based-minded: Recently, I attended the SHRM (Society of Human Resource Management) annual meeting with 15,000 HR professionals from 72 countries. They are predicting that within the next 3-5 years a project-based economy will be the order of the day. Simply put, a person will go to work on an assignment as an independent contractor with a team of similar individuals. They will work on the project and be paid accordingly. As the project is winding down, the independent contractors will be dispersed, given a United States Internal Revenue Service 1099 tax statement, and may or may not be invited to the next project.

Become an online learning addict: In the New Normal, there is no excuse why a person shouldn't learn something new or possess a particular skill. There is a plethora of e-learning classes, webinars, and digital platforms to learn and discover. Eric Hoffer, a brilliant philosopher, says that "in times of change the learners will inherit the earth while the learned will be forced to live in a world that no longer exists." Get a learning fix at least once a week.

Become a weed whacker: That's right, you heard me. As you seek to grow the garden of your life and business, there are weeds that will grow up right alongside your dream and your team. If you don't whack the weeds, you won't save the seeds. Okay, I know that sounded so much like a motivational cliché. That's the way it flowed out of me. I was channeling my inner LL Cool J… six pack and all! It's time to whack the weeds of wasting time, unproductive work, shallow conversations, energy leaks, meaningless meetings, and calculating so-called friends who use you to get what they want.
Repeat after me: This is my moment. Power and potential are in it. I accept it and won't deny it. I will welcome it and celebrate it no matter what's in it. I will make my moment count because today might just be the moment that I have been waiting for. Sometimes I will like it and sometimes I won't, but it's still my moment and I chose to occupy it.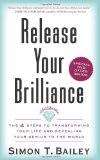 Discover more on Simon T. Bailey or purchase his book now