V79: Ceci Inspirations - Escape to Paradise
ESCAPE TO PARADISE
Recently I was invited to speak at the luxury wedding business summit engage!11, held on the beautiful Cayman Islands in the Caribbean. Seeing as I love the beach – and who doesn't? – the location couldn't have been more perfect. Everywhere I looked I was mesmerized by the bright blue of the sea and the soothing sandy tones of the beach.
I adore these seaside hues so much, I often recommend them to those planning a wedding by the water. As I like to tell my clients, there's nothing lovelier than picking your event colors from nature's palette. You can see what I mean in the invitations we designed for Jennifer and Philipp, which were inspired by the sea and the softly swaying bamboo.
My trip to the Cayman Islands also happily included a visit to this week's Great Escape, the fantastic Caribbean Club, where photojournalist Laura Grier took the photos below. Lucky for you, this luxurious resort is helping us kick off an exciting new section called CeciStyle Insider, in which featured contributors like the Caribbean Club will be treating readers to all kinds of special, only-here deals. Click here for the full scoop! In the meantime, to get you in a tropical mindset, check out the get-me-on-the-next-plane photos from Jennifer and Philipp's big day. Here comes the sun, indeed!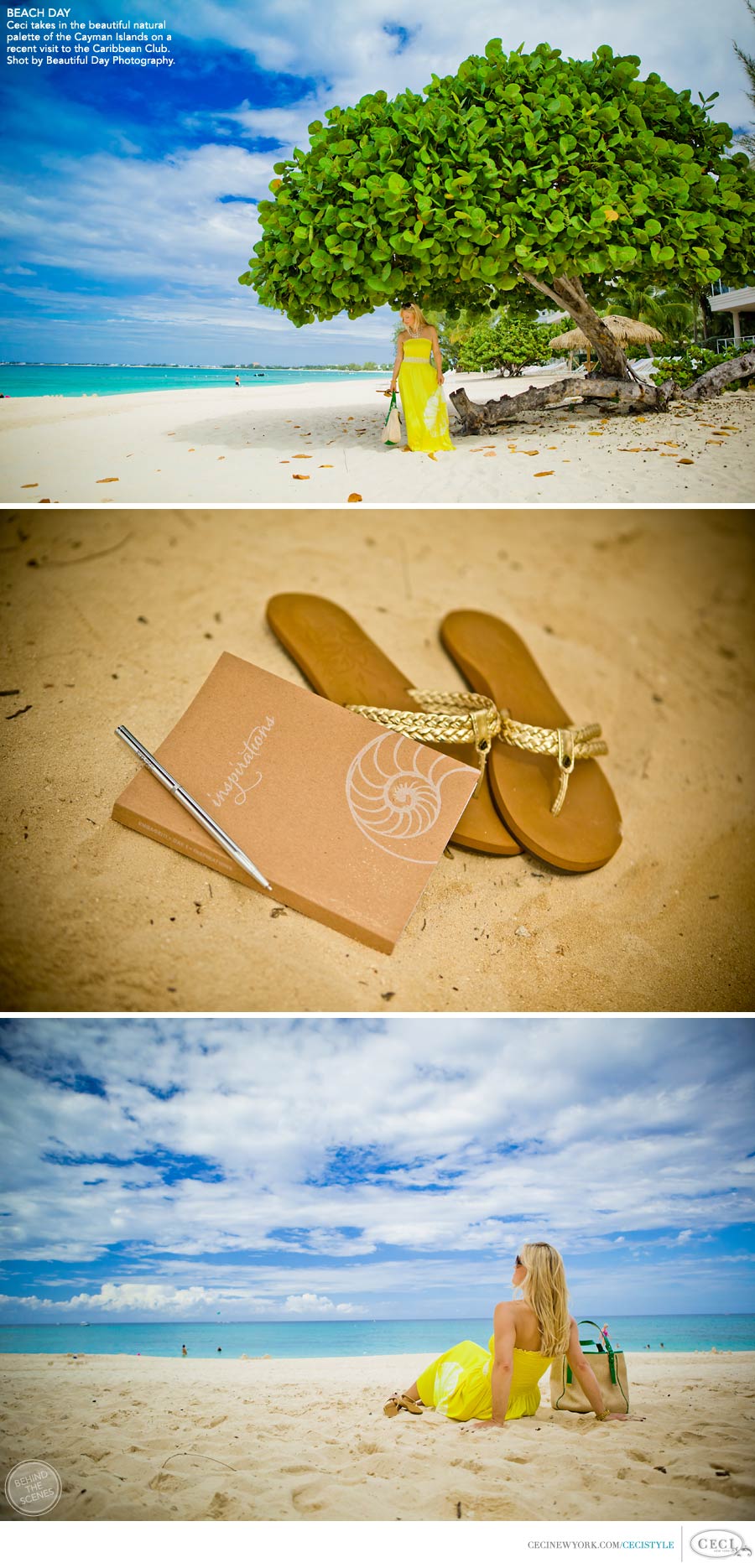 Photography by Beautiful Day Photography. View the Creative Team in Behind the Scenes.