V78: Ceci Inspirations - Art-Inspired Romance
ART-INSPIRED ROMANCE
One of the big trends in weddings right now is a return to a more classic and romantic style, similar to the one the world saw in William and Kate's nuptials. Equally sought-after is the desire to bring artistry and personalization to one's big day. After all, what bride doesn't want to feel extra-special?
These two trends happily meet in the invitation I designed for a style shoot with photographer Corbin Gurkin, which was inspired by Monet's idyllic gardens at Giverny. As you can see below, I wanted to create something pastel and romantic while bringing in Ceci New York's signature brand of artistry and customizations via hand-painted flowers. I think you'll agree the results are swoon-worthy!
To keep the romantic mood going, check out this week's Get the Look, filled with soft, sweet items to make you feel like you've stepped out of a canvas by an Impressionist master. Plus, I'm sharing the secrets to the dreamy watercolor technique my team and I used on some recent favorite invitations. We here at Ceci New York are all truly artists at heart!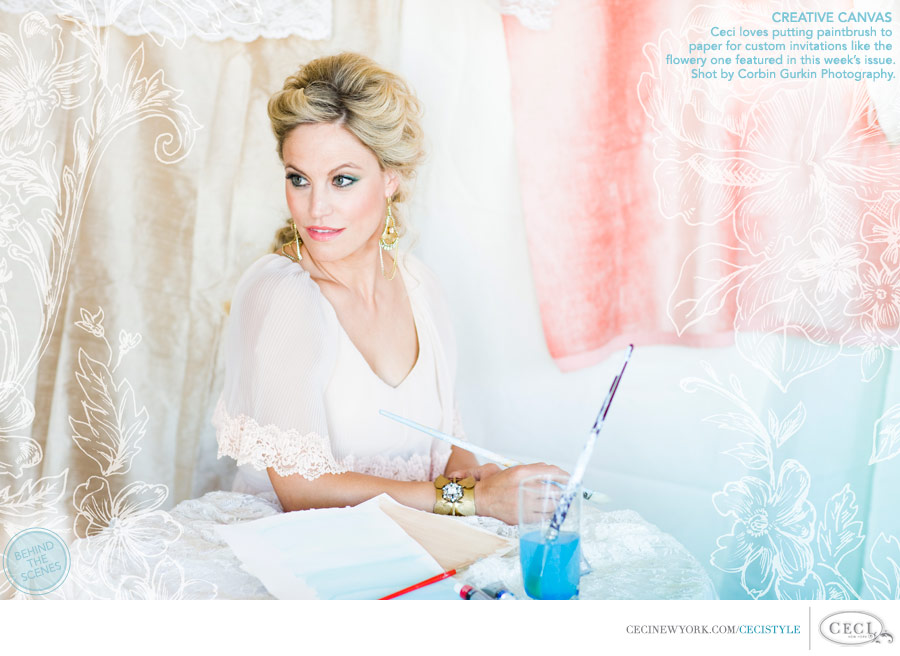 Photography by Corbin Gurkin Photography. Read about Corbin's experience setting up this photoshoot here. View the Creative Team in Behind the Scenes.