V77: Ceci Inspirations - Enchanting Mexico
ENCHANTING MEXICO
I'm always thrilled when a client tells me they're getting married in Mexico. Often it means my team and I will get a chance to incorporate all kinds of magnificent prints and patterns on the invitations, from the colonial- to the folk-inspired.
That was the case for the invites we designed for Xochitl and Mark, who held their big day at the stunningly-situated Hacienda de San Antonio in Colima, Mexico, built at the foot of a massive volcano. Xochitl, who is of Mexican descent, wanted the couple's invites to reflect their love of the eye-catching patterns found throughout the country. You can see the results – which include intricate scrolls meant to evoke Spanish-style ironwork and playful Otomi prints – for yourself, below.
For more inspiration, check out this week's Get the Look, filled with gorgeously decorated accessories that'll help you infuse your life with colonial Mexican charm. Also this week, using Xochitl's beautiful nuptials as an example, I'll show you all the ways you can personalize your wedding day, from fun coasters and stir sticks to laser-cut place cards. It's the perfect issue for those of you who, like me, adore exquisite embellishment!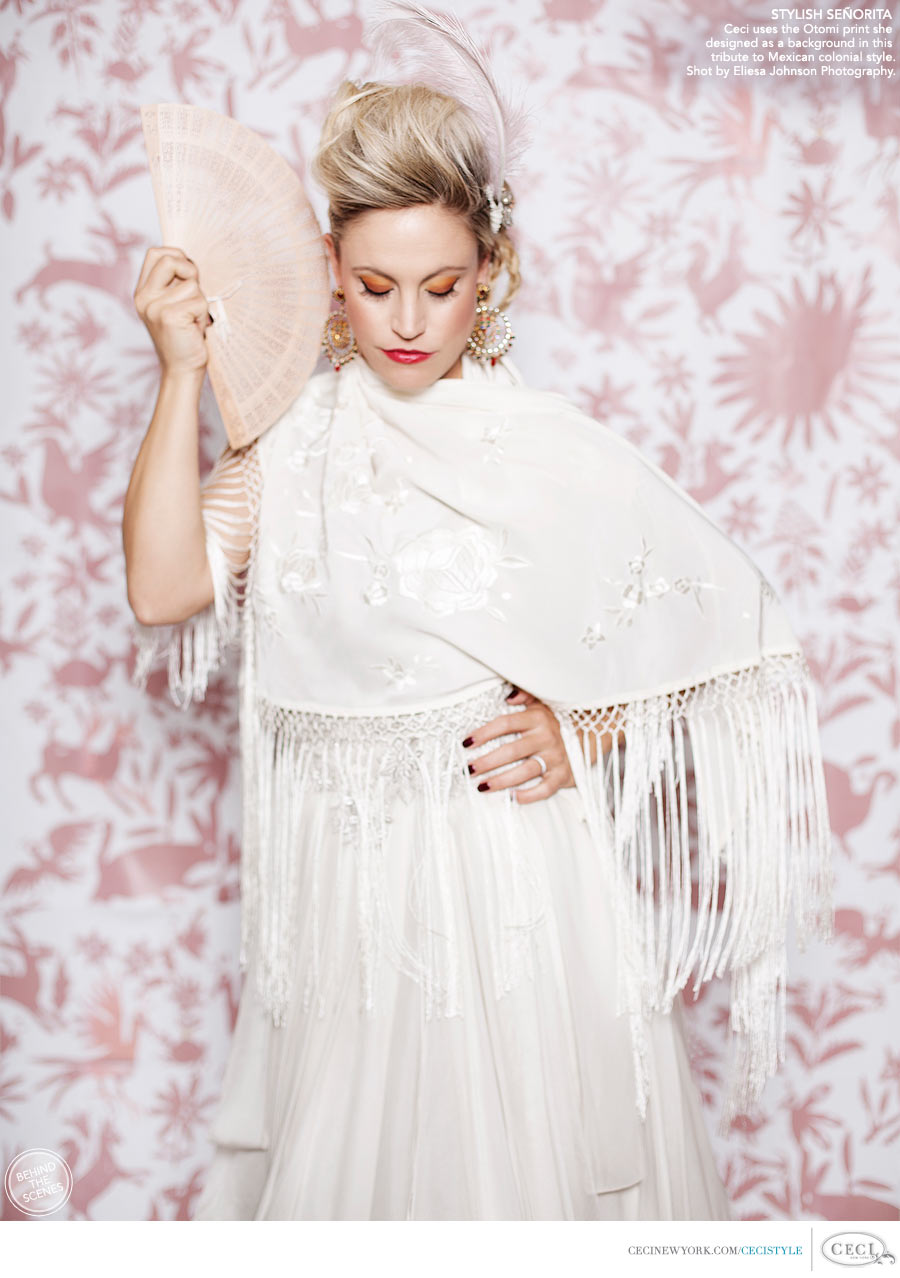 Photography by Eliesa Johnson Photography. View the Creative Team in Behind the Scenes.