V75: Expert Style Tips - Destination Wedding Photography Tips by Corbin Gurkin Photography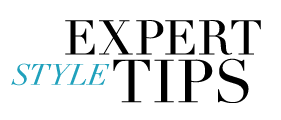 Corbin Gurkin Photography Often, the elements of a beautiful, compelling photograph align in the blink of an eye. Corbin Gurkin is not only skilled at capturing that unique moment, but also at understanding what that photograph means to a couple in the context of a lifetime. A true destination photographer, Corbin has photographed weddings in places as diverse as Coastal Maine, California's wine country, historical Charleston, Paris and Tuscany. Her work has been regularly featured in print and online by The Knot, Inside Weddings, Brides and Martha Stewart Weddings.
"When you're looking to hire a photographer, you want to find someone whom you love not only for their pictures, but for their personality, too. It's essential you click, since they are capturing all the intimate, beautiful moments of your big occasion and are going to be with you for the entire day. To me, Corbin Gurkin is the whole package. She is kind, easygoing and effortlessly captures the most gorgeous moments in time. I also love her immaculate attention to detail and eye for styling. This is a rare skill only the best photographers possess. Corbin is born with "the eye" and knows how to do what it takes to capture the perfect image." - CECI JOHNSON
Destination Wedding Photography Tips from Corbin Gurkin Photography
Leave time for preparation: Photographing a destination wedding takes an ability to easily adapt to a new location. Allow your photographer time to scout a location and discover your favorite spots before the wedding day.

Love your photographer: It's important not only to love your photographer's work, but also to feel connected to his or her personality. The best photographs will come from the ease you feel when you're around your photographer. Remember, this person will be with you the entire day, so make certain that you feel comfortable with their constant presence!

Consider an "out-of-towner" for your destination wedding: There are often good local photographers, but if you're marrying in a place where you are not feeling inspired by the selection, it's worth researching other options to get the style that you want for your images. Photographers are often very willing to travel.

Make the most of your location: Day-after sessions are a wonderful opportunity to make the most of your location without feeling pulled in too many directions on your wedding day. You've fallen in love with this location - make the most of your time there and capture all of the spots that brought you to this amazing venue in the first place.

Go with your instinct: Find a photographer that you simply LOVE. If the photographer is a stretch for your budget, then consider a disk-only package and order albums or reprints after the wedding. Getting great results on the wedding day is the most important thing.
Discover more on Corbin Gurkin of Corbin Gurkin Photography