V74: Expert Style Tips - Five Great Basic Health Tips by Margaret Rubin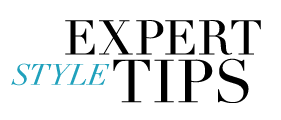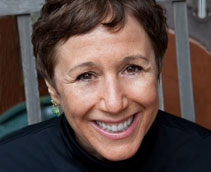 MARGARET RUBIN Margaret Rubin, D.C., LAc., is a chiropractor and licensed acupuncturist. She began her training as an undergraduate in experimental psychology at Duke University when she became interested in mind–body medicine. She received her Doctor of Chiropractic degree in 1986 and a Master of Science in Acupuncture in 2009. She is a certified yoga teacher and has studied meditation on many long journeys to India and Asia. She maintains a private practice in Manhattan that focuses on the physical and spiritual well-being of each individual.
"I have been a patient of Dr. Rubin ever since I moved to NYC. She has been a calming and healing force in my life. Not only is she medically trained, but she offers wise advice on health and wellness to all of her clients. I find this essential, especially for us crazy-busy, stressed-out New Yorkers. If you suffer from chronic back pain – or really anything that's ailing you – Dr. Rubin is your go-to. With degrees in both chiropractic and acupuncture care, Margaret is always a pleasure to work with – plus she's the kindest spirit around. An added perk: stepping into her zen office is like being transported to Thailand for a session of wellness – okay, sans the turquoise waters." - CECI JOHNSON
It's the beginning of the year – that wonderful time of winter when we reflect for a moment and jump off to begin a new cycle. We have all heard about it, and now it's here: 2012. The planets are aligning for a year of transformation and growth. It's a perfect time to introduce some basics to help create a new year internally and externally.
Five Great Basic Health Tips by Margaret Rubin
Organic: The quality of the fruits, vegetables and protein that you put into your body is what acts as the basic building blocks of your nutrition. So whenever you can, make the choice of organic; it supports your health, our local farmers and our earth. Plus, the taste is amazing.

Nutrients: Increase your anti-oxidant levels, vitamins C, E, selenium, and Coq10, to name a few. Super-nutrition is our basic arsenal to slow down the aging process in the body and fight inflammation.

Intestinal health: Support your immunity by keeping your intestinal tract happy and healthy. Probiotics are the basic support for good intestinal health. Add extra acidophilus in the morning to your breakfast.

Heat: Heat up your body and get it to sweat. This is your own built-in detox system. Don't let it go unused; get the glow with a good sweat at least 5 days a week.

Nature: Take time to get your body and soul out into nature – the most important of basics, one that feeds us on many levels. It sounds so simple, but think of how we are plugged in for so much of the day. Nature, its sounds, its colors, its big awesome beauty, helps our brain hemispheres synchronize. This process slowly helps to create an internal sense of peace. Allow yourself this time at least once or twice a week; maybe you can create a routine every day in which you spend a little more time in nature and watch how your body, mind and spirit respond to that simple, unplugged time.
Discover more on Margaret Rubin