V71: Expert Style Tips - Holiday Floral Design Tips by Sebastian Li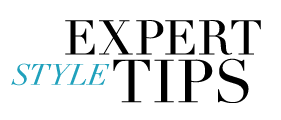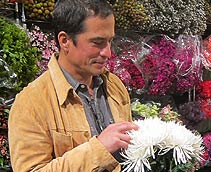 SEBASTIAN LI Hailing from Sea Cliff, NY, Sebastian Li was raised in a bohemian family of artists and dancers, and later refined his own creativity at The School of the Museum of Fine Arts in Boston. He launched his company in 2001, and has since created distinctive floral and event designs for many appreciative clients in the New York area. An accomplished cook and passionate gardener, Sebastian splits his time between Manhattan and Long Island.
Holiday Floral Design Tips by Sebastian Li
When it comes to holiday decorating, more is usually better. This is the one time of year when ornamental excess can be a very good thing. But thoughtful presentation remains essential to creating an elegant atmosphere for your celebrations. Here are some of my tips:
Inspiration: If you are working with a professional, come to the first meeting with examples of holiday décor that inspire you: magazine clippings, wrapping paper, cherished photos of Christmases past. Even a favorite ornament can be the starting point for an entire holiday story. Your designer may be able to repeat a favorite motif, or extrapolate certain colors and textures.

Choose a theme: There are many ways to say festive, but it's best to choose one theme and stick to it. Whether your style is traditional or modern, selecting one or two dominant colors will keep your décor cohesive. Red, green, silver, and gold are all lovely and reliable choices. But if you like chartreuse or hot pink don't be afraid to use them.

Decorating the tree: When I was a child my grandmother taught me to decorate the Christmas tree from the inside out, and she was right. Far too many people neglect the core and only drape their lights and decorations on the outside. Instead, grab a good pair of shears and prune some of the branches where they meet the trunk. Don't be timid – an aerated tree lets you thread lights though the center with ease, and creates plenty of space for ornaments to hang freely. A tree glowing warmly from within is a magical sight.

Ornaments: Don't skimp on ornaments! My rule of thumb is to buy as many as you think you need, then multiply by three. It's very hard to overload a Christmas tree, especially if the decorations are unified by theme or palette. You can get a lot of mileage out of classic glass globes – they exist in a rainbow of colors, blend with traditional or modern décor, and ultimately amplify the sparkle of your tree. Also remember to play with scale. By mixing oversize and tiny ornaments you can attend to branches of varying thickness while creating compelling visual rhythms.

Garlands and wreaths: If you don't have room for a tree or the time to decorate one, consider appointing your home with garlands and wreaths. The classic choices will be fresh and evergreen. But I've been creating a line of holiday wreaths from unexpected materials, including densely packed rings of silk carnations and shimmering circles of hand-tied organza. They make bold, graphic, and festive statements on doors, above a mantle, or arranged outdoors on multiple windows. And they'll last for many holidays to come.
Discover more on Sebastian Li