V71: Ceci Inspirations - The Giving Back Issue
THE GIVING BACK ISSUE
It's that magical time of year again!
One of the things I love most about the holidays is the opportunity to give back, whether that means picking out the perfect presents for your nearest and dearest or sending donations to your favorite charities. That's the reason I've decided to dedicate this issue to all the wonderful ways you can do just that.
To get you started, this week's Get the Look has a glittering mix of gift ideas, from tree-trimming party must-haves to sparkling fashion accessories. Of course, it's even nicer when you can find a gift that also gives back to charity, which is why I'm thrilled to feature a fantastic assortment of presents from Bloomingdale's that donate a part of the proceeds to worthy organizations such as the Child Mind Institute.
Then there's the Ceci New York way of giving back: sending a holiday card filled with love. You can go the full-out glamorous route by ordering one of our couture creations, or you can opt for one of our photo cards that lets you send a favorite family snapshot in style. This year I'm also proud to offer a range of Ceci New York holiday cards for Tiny Prints; they're joyous, colorful and so affordable. Whatever card style you choose, make sure to pair it with our holiday postage stamps, cleverly designed to celebrate the season!
To complete your give-back (or party décor) list, don't forget to shop our Holiday Collection, filled with shiny laser-cut placemats and place cards. Plus, there's our Metallic Collection of fine stationery; it's up to you to send the cards out individually or give them as a set.
Have fun spreading love and joy!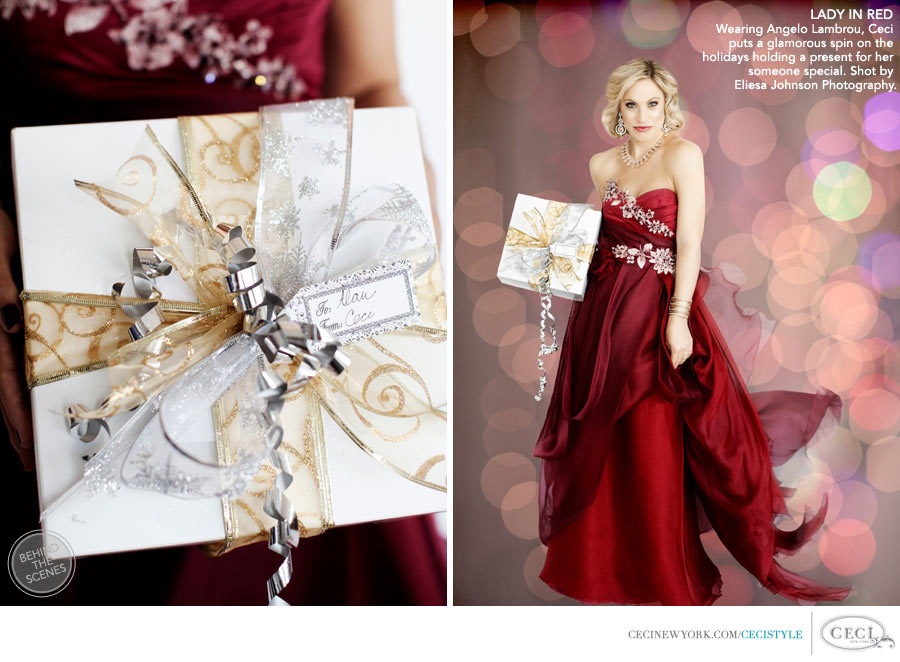 Photography by Eliesa Johnson Photography. View the Creative Team in Behind the Scenes.