V69: Ceci Inspirations - New Thanksgiving Traditions
NEW THANKSGIVING TRADITIONS
I wish I could say that I'm a good cook, but I'm not. Thankfully, I'm in a business that allows me to rub elbows with chefs and caterers who dazzle the palates of hundreds of partygoers night after night.
Since Thanksgiving is right around the corner, I thought I'd take advantage of this unique position. So I turned to my friend, caterer extraordinaire Ro Howe of Barraud Caterers, to show me - and you! - how to put together an easy Thanksgiving menu that only looks fancy. One of my favorite new classics-with-a-twist? Ro's recipe for brussels sprouts "lollipuffs." So creative and delicious.
Oh, and when I say these recipes are easy, I mean it. If I can follow them, anyone can! To make it even simpler for you, my team and I visited Ro in her kitchen and took instructional pictures, which you'll find below. And for those of you who are still on the hunt for great harvest-themed hostess gifts or accessories for yourself and the table, look no further than this week's Get the Look.
Good luck with preparing your feast. Happy Thanksgiving!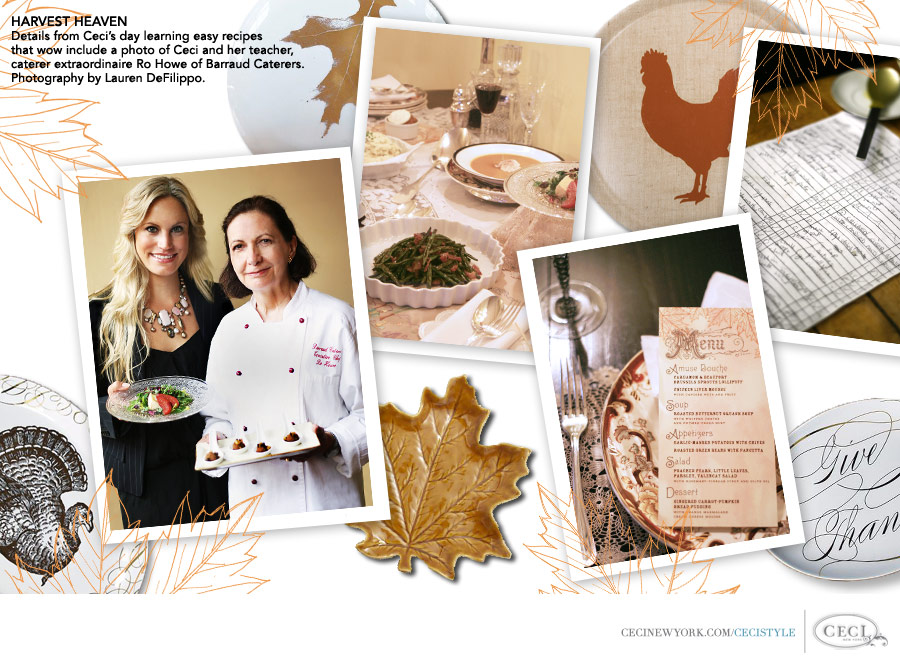 Photography by Lauren DeFilippo. Shot at Barraud Caterers in SoHo.