V66: Ceci Diaries - Introducing the New Ceci Stationery Collection Inspired by Joanne Winograd

INTRODUCING THE NEW CECI NEW YORK STATIONERY COLLECTION INSPIRED BY JOANNE WINOGRAD
I'm thrilled to reveal the stationery we designed exclusively for the winner of our first Art of Giving Thanks contest, the lovely Joanne Winograd. For those of you who need a refresher on our winner and the creative process behind her collection, check it out here.
With Joanne as my muse, I spent some time getting to know her and her style, tastes and passions in order to create a design that captured her essence. Inspired by her love of prints, geometric designs and flowers, my team and I came up with a unique pattern. It features abstract botanical shapes representing nature and the outdoors. We used watercolor to give the card a unique, hand-made look. To incorporate Joanne's passion for color, we wanted the final design to embrace a palette that included all of her favorite hues, including yellow on the envelopes.
The best part is that in honor of our shared desire to fight cancer, Ceci New York will be donating a portion of the proceeds to help battle this horrible disease. You, too, can show your support by purchasing Joanne's designs for only $15.95 for a set of 6 cards and coordinating yellow envelopes. This is a special, limited edition run, so make sure you get your hands on these quickly as they may not last that long.
Availability: this limited edition collection can be purchased through our showroom only. Out of state/country orders may be placed by calling 212-989-0695 or info@cecinewyork.com. Shipping is extra.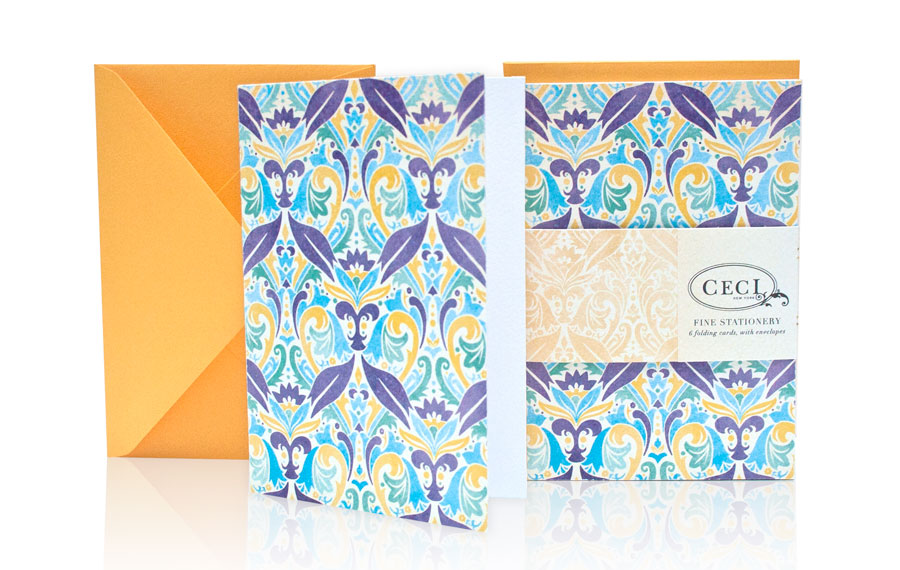 Here is what Joanne had to say after seeing the collection for the first time: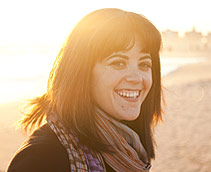 JOANNE WINOGRAD "Wow! I'm amazed. What a cool design. I love the colors and the style. You did an incredible job capturing the sense of whimsy while keeping it classy. I can't wait to use the stationery. This was such a fun process. Thank you again!" - JOANNE WINOGRAD