V62: Expert Style Tips - How To Incorporate Your Invitation Design Into Your Cake by Ron Ben-Israel Cakes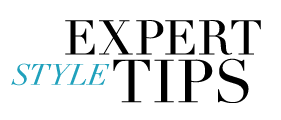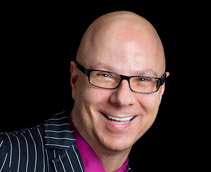 RON BEN-ISRAEL CAKES Ron Ben-Israel's elegant cakes have long been a favorite among celebrities and the style-conscious. He was named "King of Cakes" by Modern Bride magazine and is the recipient of numerous gold medals and awards in culinary competitions. His glamorous, crystal-studded cake was recently seen in the movie Sex and the City 2. Another one of his creations shared the cover with Oprah Winfrey of her eponymous magazine. Ron and his team created the Plaza's 100th birthday cake, which was an exact confectionery replica of the famous New York landmark. Measuring over twelve feet tall and serving 1,500 guests, the cake was hailed as a culinary and artistic masterpiece. A Master Pastry Chef Instructor at The French Culinary Institute in New York, Ron is committed to sharing his passion, techniques and secrets with students and aspiring sugar artists.
"Ever since I met Ron, he has consistently made me smile. His fun-loving, enthusiastic personality, paired with his desire to make the most magnificent cakes on this planet, will have you amazed and laughing with delight at what he will create for you. One thing I can guarantee: he will always ensure that your cake will be the star of the event - next to you, of course! Cakes have never looked and tasted so good." - CECI JOHNSON
How To Incorporate Your Invitation Design Into Your Cake by Ron Ben-Israel:
It's always a great pleasure to be inspired by the work done at Ceci New York. Ceci is kind enough to share her designs with us, and allows us to incorporate her ideas into the cake design. It makes for some very beautiful cake!
Here are some of the design elements that we have been able to use successfully and encourage you to try for your own cake.
Monogram: We get the monogram from Ceci New York in a PDF format, ready to expand to fit the cake's proportions. The design can be applied directly to the cake's surface or fashioned into a sugar topper that suspends above the top tier. It's an edible version of your wedding logo that can be preserved and cherished for years to come.

Textures: We look for the raised surfaces of letterpress and the embedded elements in the paper. We can even replicate Ceci's intricate laser-cut patterns into the cake decoration. Our pastry techniques are inspired by those employed by calligraphers and printers - we create silicone molds and stamps, and even special piping tools to simulate Ceci's artistry.

Colors: Matte versus sheen? Metallic. Bling! Be inspired by your invitation's color palette and look to the different paper finishes to incorporate into the cake detailing. Icing can be extremely versatile, and we can practically match any color Ceci comes up with.

Motifs: Love the beautiful peony flowers on your invitations? Obsessed with your damask print? Even bird branches? Bring them to life in a three-dimensional form with sugar. I love to create sugar versions of the beautiful hand-drawn elements in Ceci's work. Each one is hand-sculpted and painted.

Shapes: Because Ceci New York produces a variety of stationery, from save-the-dates to invitations, place cards, and thank you notes to name a few, we can incorporate all those shapes into a myriad of cake shapes, making your cake a true one-of-a-kind creation. Your guests get introduced to Ceci New York's work gradually during the months before the wedding - what a fitting finale to see all those shapes and elements culminate in your wedding cake!
Discover more on Ron Ben-Israel Cakes