V55: Expert Style Tips - Tips for Looking Your Best During Pregnancy by Ariane Goldman of HATCH by twobirds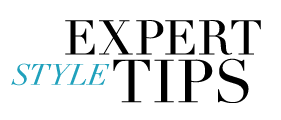 Ariane Goldman runs the incredibly successful company twobirds bridesmaid, which is known for the amazing wrap dress that can be worn more than 15 different ways and looks incredible on any body type. Today, Ariane is expanding into the world of maternity fashion (she is a recent mom herself) by creating a brand new collection called HATCH. The best part is that it is completely versatile. Her pieces can be worn before, during and after pregnancy and look good at any stage! The collection will be launching this fall. Lucky for us, she has given us a sneak peek at some of her favorite pieces from the line.
When I first saw it, I was smitten. Ariane nails comfort with sexy style. And those of you who have experienced the joys of pregnancy know too-tight clothing isn't one if them! So the fact that this line looks great at each stage is a godsend. I also love that Christy Turlington is associated with it, and proceeds will go to her foundation. I'm already on the waiting list!