V55: Ceci Diaries - The Latest on Ceci Johnson's Baby Room

THE LATEST ON CECI JOHNSON'S BABY ROOM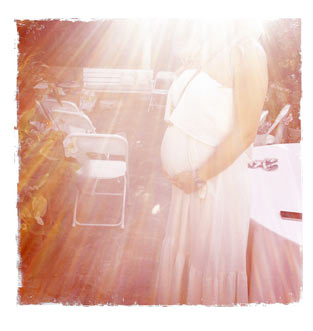 I must admit, it's been a fun-yet-challenging experience to take on the role of interior designer for my new baby's room. There is so much to learn and think about when expanding into the world of three-dimensional space. A carpet design may look good online, but when you order it and put it down in your room will it still be as cute? So many thoughts went through my mind, but I decided to face my fears and go for it full speed. Not to mention that I'm going to be spending a lot of time in this room - I'd better make it the best it can be!
I decided on a combination of themes and am creating my own (of course). The room will consist of one part "little world traveler" one part "safari" and one part "baby Indiana Jones." My husband and I love to travel, and, since we are the only ones in our families who live in NYC, I wanted our baby to learn about the world and where everyone in his family lives. Think vintage maps, compasses, globes, safari animals, artifacts and such. The look will be a mix of modern-meets-vintage details and of course fun, sweet baby touches. He can't be totally grown up just yet!
I'm bringing in a lot of things but it's coming together really nicely. My favorite part is designing the fabrics for his crib sheets, bumper, skirt and pillows. As you may know, I've been longing for a fabric line so it has been great fun dabbling in this world. See my sketches and a glimpse into the color palette from my paintings, below.
I will be sharing the final results with you soon. Stay tuned!