V54: Expert Style Tips - Tips for Setting A Stylish Table by Robin Zachary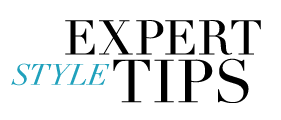 First up in our design challenge is stylist extraordinaire Robin Zachary. You may recognize her from some recent CeciStyle cover shoots like The White Issue, inspired by Diddy's White Party, or the Exotic Excellence issue (loved the photo with the colorful roses she put in my hair!). Robin is known for her work in many of the world's leading magazines and collaborating with top talents in New York City. Styling everything from models to tabletops, Robin has a wonderful eye for detail and I was thrilled to have her accept my design challenge. Below are her six looks (lucky for us, she did a look for each placemat design!). She also gave us truly helpful tips on how we can use her technique at home. The looks were photographed by William Brinson of William Brinson Photography and David Lazarus.
To make it easy, I've started off each challenge showing the Vivre products each stylist chose to work with. Then you can see how he or she brought them to life in the pictures. I've even throw in some of my own recommendations for you to try. Enjoy the results, below!