V54: Ceci Diaries - The Unveiling of Ceci New York's Paper Art Installation

THE UNVEILING OF CECI NEW YORK'S PAPER ART INSTALLATION
I'm so thrilled to share with you our latest creation, which is currently making its debut in the windows of our New York City boutique. The goal was to create a fantasy display that would catch the eye of the passersby on the street – we are on the second floor – and invite them to come up and discover the creative world of Ceci New York. The second challenge was to make sure we sent a clear message that we create all types of invitations – not just for weddings – as well as fine stationery and tabletop products; that we are a lifestyle brand that creates innovative paper products. I chose the concept of having a stylish woman (of course) receiving her mail at her mailbox with a beautiful rainbow of letters, invitations, and cards streaming out of it. I wanted it to defy gravity and create a whimsical art installation piece that showcased a variety of our work (all the paper comes from our design archives, which I thought was a perfect way to recycle). To add even more dimension and interest, the rainbow turns into intricate flowers that cascade up the wall of our showroom. The beauty of the final piece is that it can be enjoyed from both the street as well as in the office. It was important to me that it be visually compelling from every angle. And that each place you looked, you would discover something new and fascinating to get lost in. What do you think?
Ceci New York is open Monday through Fridays, 10am – 6pm. I invite you all to stop by and say hello if you're ever in the neighborhood. Come view our installation art in person, stock up on your fine stationery needs and, above all, get a closer look at the creative world that is Ceci New York. You are all welcome!

The sketches of the window concept and pictures of how it came to life: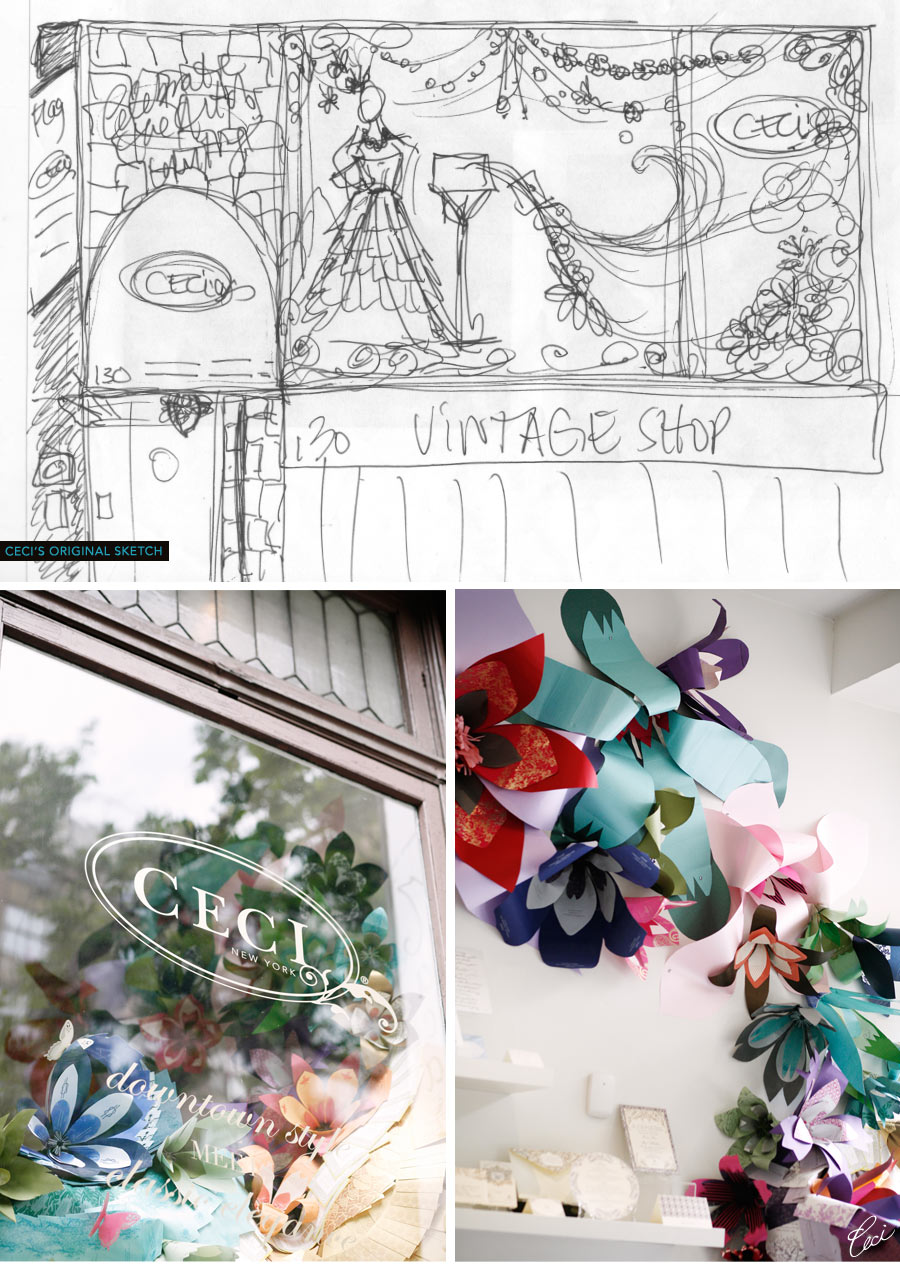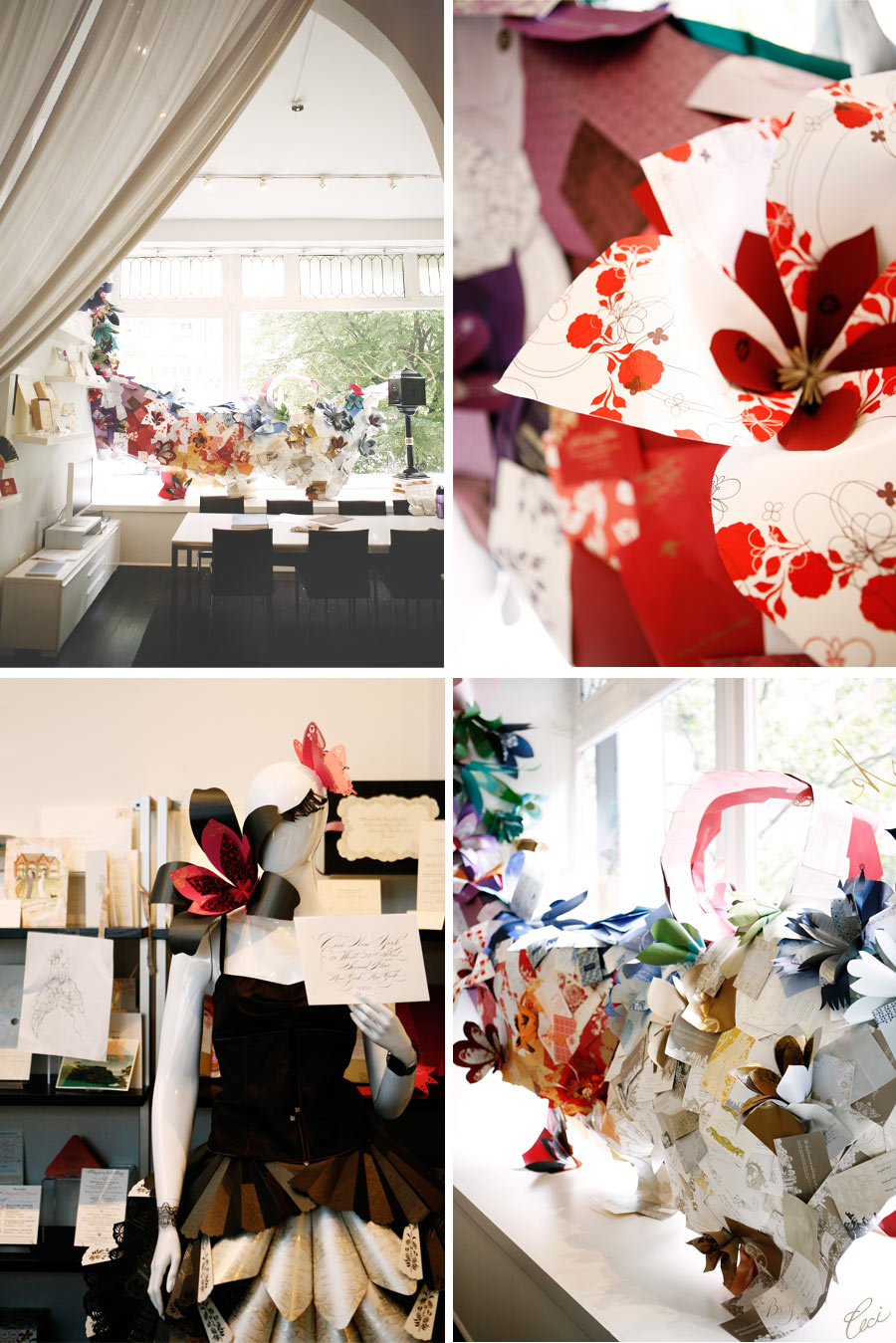 Photography by Belathée Photography.