V53: Expert Style Tips - Tips for Designing a Beautiful Wedding by La Fleur Weddings & Events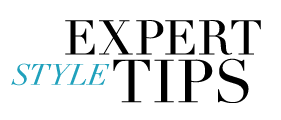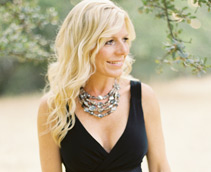 LA FLEUR WEDDINGS & EVENTS La Fleur Weddings & Events specializes in exclusive destination weddings and events throughout California, Hawaii and Mexico, and is now expanding to destinations around the world. Offering full-service event design, planning and production for the most intimate gatherings as well as the most lavish events, Jill La Fleur and her team will take care of every detail with creative vision, style, and grace, helping to create the experience of a lifetime for you and your guests.
"I have been working with Jill for many years and every time it's been a true pleasure. She is a genuine, passionate, wonderful person who has developed a chic style and sensibility that is all her own. Continually staying true to her commitment to excellence, her work is always top-notch and as beautiful as she is." - CECI JOHNSON
Tips for Designing a Beautiful Wedding by La Fleur Weddings & Events:
Ambient lighting: Lighting is sometimes overlooked but I feel it is one of the most important aspects of creating an intimate and festive ambiance at a wedding. It really does show off your decor and set the mood. A few tips when planning your lighting: request to have a lighting technician who can stay through the night. This extra cost will alleviate any added stress by ensuring that all of your lighting remains in working order and is controlled throughout the evening. Double check that all of your lighting has dimmer switches (you will need to request this - I always do!) to help create the ambient lighting specific to each part of the night. There is nothing worse than having string lights over your dining space or dance floor that are so bright that guests want to turn them off after you have paid to have them there! Consider adding romantic lighting in neutral tones to the space just as you would add candlelight - it creates the same effect if done properly.

Layering linens: Don't be afraid to layer linens. Oftentimes, I start the whole design of a wedding based on the linens that I choose. I love texture, so often I will layer a light-colored opaque, lace or textured fabric over a slightly darker natural fiber linen. You can order swatch books from linen rental companies and just play with the options. If I don't layer linens or go for heavy texture, I like to keep it completely clean and tailored and add the texture in the chair sashes, napkin ties or tabletop decor. I liken it to getting dressed...only you're dressing your tables and chairs!

Custom designs: Most designers will customize a hairpiece to fit your style, colors and wedding dress, which adds unique flair to your wedding day. Just a couple of favorite designers who are willing to do this are: Jannie Baltzer, Lo Boheme, and Twigs and Honey, to name a few.

To buy or to rent: If you are planning on having a small wedding, think about buying linens and napkins from a fabric store instead of renting them. I recently discovered the L.A. Fabric District and fell in love. The options are endless! Although I frequently rent linens from various rental companies such as La Tavola Linen and Wildflower Linen, I also love making them myself to create a uniquely styled event. You can even begin designing drapery, pillows, chair sashes, napkins and throws yourself! After the wedding, you'll have sets of table linens with napkins to use at other parties or on your home dining table. Or give one set to each of your family members as a unique thank you gift!

Unique containers: Think outside the box when it comes to the containers and vessels for your floral designs. For example, you can mix and match vintage perfume bottles, jars, dishes, cake stands and coffee urns to give a unique, shabby-chic look to your tables. I love the mix of height and interest this creates on a table!

Inspiration boards: Picasa is the tool I use to create inspiration boards for my couples when helping them with their wedding design. It's free and so effective when trying to establish a design scheme that can be forwarded to the florist, the invitation company, and all of the other vendors. Pictures can sometimes describe a style, theme or feeling that a couple is trying to achieve better than words, so I highly recommend using this tool when communicating with your vendors.
Discover more on La Fleur Weddings & Events