V52: Expert Style Tips - Top 4 Tips to Get The Dance Floor Going by Jason Fioto of Generation Events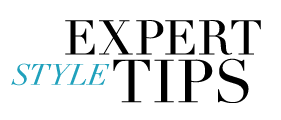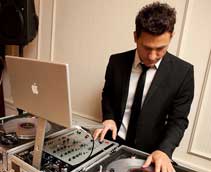 JASON FIOTO, GENERATION EVENTS Staying true to the DJ art form, Jason Fioto has always let his music speak for him. And for more than 10 years, his music has spoken volumes while he's manned the turntables at some of the nation's hottest nightspots—from Marquee and 1 Oak in NYC to TAO in Las Vegas. Recognized recently for DJing the wedding of Kelsey Grammer at the Plaza Hotel in NYC, Jason's great skill as a DJ has earned him a reputation for creating an authentic DJ experience. Jason's uncanny ability to read the crowd and fuse diverse genres into one night of music has translated seamlessly from clubs to weddings to social events. Jason is one of the most sought-after private event DJs for NYC's biggest venues and event planners, and has been recognized in many publications, including New York Magazine, Life & Style and People.com.
"Jason Fioto of Generation Events knows how to get you moving on the dance floor. He is known for his great ability to read the crowd and play just the right beats to keep the party dancing all night long! You can experience his work at some of the nation's hottest clubs, or hire him for your private affair. Coupled with his professionalism and smart style, he will not let you or your guests down. I had the pleasure of working with him on my own wedding, as well as designing his company logo and website. He's an all-around great listener and will help you organize your perfect playlist. From Frank Sinatra to Lady Gaga, he has all the music generations covered!" - CECI JOHNSON
Top 4 Tips to Get The Dance Floor Going at Your Next Party by Jason Fioto of Generation Events:
Be universal: When considering your playlist, my advice would be to think on a more universal spectrum but still remain true to what your tastes are. You want everyone to dance without compromising the chosen vibe for your event.

Create the energy: Music is essential to an event because it creates the tone for the evening. A DJ's job is not only to get people dancing, but to create an energy and soundtrack for the night.

Dance party essentials: First things first – respond to what the crowd is feeling and be creative in your playlist. That way you will create a fun atmosphere through the music and your guests will be dancing all night!

Generation Events' Top 5 Songs to Get The Dance Floor Going:
Bonus: I asked Jason to share with us his favorite songs playing right now on his iPod. Check out these great beats and add them to your own music mix. Enjoy!

Discover more on Generation Events