V51: Expert Style Tips - Top 5 Tips For Planning An Indian Wedding by Sonal J. Shah Event Consultants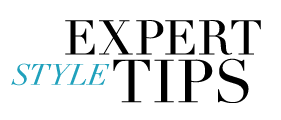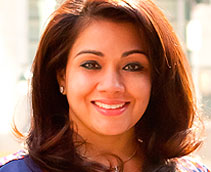 SONAL J. SHAH EVENT CONSULTANTS A self-starter with a true entrepreneurial spirit, Sonal J. Shah founded her company, Sonal J. Shah Event Consultants, LLC in 2004. Her firm has built a reputation for creating, coordinating and supervising the highest-end traditional Indian, Pakistani, Middle Eastern and cross-cultural weddings in the county. The ability to pre-plan every detail, while anticipating innovative creative solutions to the inevitable challenges that present themselves during 40-plus hours of celebrations, is Sonal's forte. Sonal has a Masters of Business Administration in Finance from The University of Phoenix and Bachelor of Science degrees in both Hospitality Management and Spanish from Ohio State University. Together with her husband Jay, Sonal resides in New York City.
"Anyone who can command a crowd and lead a team to orchestrate a flawless event always gets my vote of confidence. Sonal Shal has this down to a tee. She is especially known for planning the most magnificent Indian weddings in the country – and for those of you who aren't familiar, South Asian weddings typically have anywhere from 300 to 500-plus guests (and usually take place over many days)! She has a way of managing stress and will elegantly master the event of your life!" - CECI JOHNSON
Top 5 Tips For Planning An Indian Wedding by Sonal J. Shah Event Consultants:
Establish a budget: Indian weddings are known for their multiple days of elaborate events and the tremendous number of guests attending each event. The cost for all of this can easily get out of control so it is very important to come up with a detailed budget and stick to it. With so much going on during your wedding weekend, it is easy to get overwhelmed with all the various options and their associated costs (e.g. choosing a horse or elephant for the groom to ride in on, a DJ or live Bollywood singers). Take the time to figure out what your top five must-haves are and make sure to allocate a good percentage of your budget to them. I suggest your top five ticket items should be: venue, photos, video, DJ and décor.

Manage your guest count: Indian weddings are as much about the bride and groom's family as they are about the bride and groom themselves. Most Indian families are very large and to exclude even a distant family member can be deemed a sign of disrespect. Combine that with the fact that many Indian families own their own businesses and have many business contacts, and it becomes very easy to see how your guest count can balloon in the blink of an eye. And we haven't even mentioned the bride and groom's friends yet!

I definitely encourage couples to speak with their parents about the guest list early in the planning process. There is always the temptation (and pressure) to invite more guests as you go along, but it is important to keep in mind the additional cost this will incur. And in a self-fulfilling way, starting to expand your guest list lends itself to continue doing it, as it becomes increasingly difficult to justify in your own mind why you are leaving someone off after you have already included so many. So remember to go in with a plan of what your guest count should be and stick to it.

Send invitations a minimum of three months in advance: Like I mentioned above, it is very likely that you will have a very big guest list. The earlier you send out your invitations, the easier it will be to keep track of RSVPs since they will come back sporadically and not all at once. You should set an RSVP deadline that is at least 6 weeks before the wedding date. This way, you will have plenty of time to work on your seating arrangements. You do not want to wait until the last minute to do this. After having done so much to please your guests, you certainly do not want them to feel like where you seated them was merely an afterthought.

Ask on RSVP cards about guests who are vegetarian and non-vegetarian: Many guests at Indian weddings tend to be vegetarian. It is good to know exactly how many ahead of time so you know how much vegetarian food to request from the caterer. You don't want to be in a situation where you run out of food, especially in the case of vegetarians whose choices are more limited. What's more, certain communities of Indians have religious dietary restrictions that you need to be aware of (e.g. Jains do not eat onions, potatoes or garlic). It is generally a good idea for the couple to consult with their parents about this since their parents may be more familiar with specific religious customs. Having guests indicate their meal preferences and any dietary restrictions on RSVP cards also prevents you from having to call each of them personally to get the information.

Read each and every contract thoroughly: Understanding what's in your vendors' contracts will be the most important part of your planning process. It is critical that you take the time to read through the contracts very carefully. You should know exactly what is included in the stated price and what the cost of additional services will be. Indian weddings have so many different facets, and you want to be sure the intricate details of all your events are addressed. The contract should specifically indicate, for example, what types of flowers or what color fabrics will be used for the Mehendi event versus what will be used for the wedding and the reception, and will any of these items be reused for more than one event. Substituting items or services at a later date usually has cost implications and can cause problems with your overall budget. Also, be sure to understand the cancellation policy of each contract. Even though you don't ever foresee canceling your event, you never know what might happen and it's important for you to know in advance how much money you would be losing. With so much going on during the planning of an Indian wedding, you want to make sure all the specific details you spent so many sleepless nights on are addressed in each and every contract.
Discover more on Sonal J. Shah Event Consultants